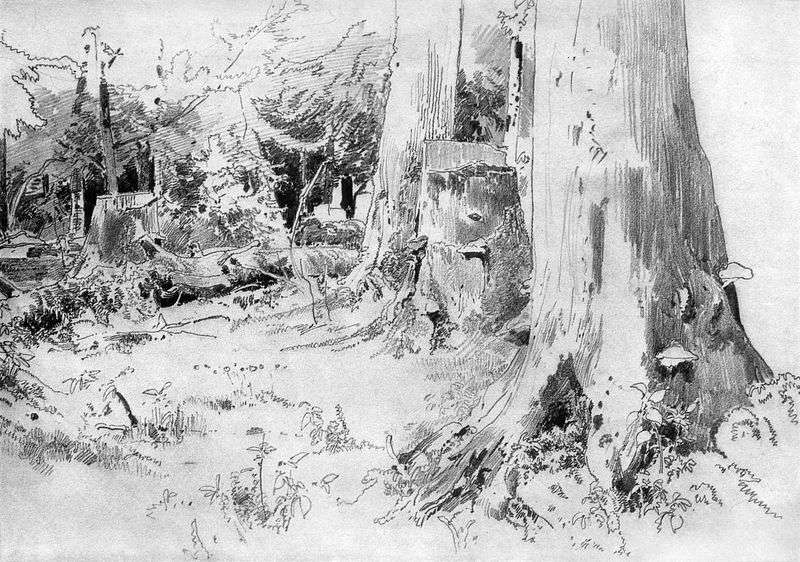 Shishkin, considering drawing the main source and means of knowledge of nature, was an indefatigable draftsman. He left us tens of thousands of drawings. Even while studying Shishkin at the Academy, his drawings with a pen, in his own words, "caused a terrible sensation, and the Council of the Academy solemnly announced that such drawings the Academy had not yet seen."
Figures created during a pensioner business trip in Germany, bought the Dusseldorf Museum. Shishkin drew from nature, from memory, from photography, he tried himself in different techniques. A clear, rigorous and meticulous realistic drawing underlies all his picturesque paintings – this irrefutably confirmed their research in infrared rays.
In the 1880s, the artist often painted with a graphic pencil and sauce, sepia and charcoal, trying to adequately convey a light-and-hot environment, soften the line, make the drawing more plastic. We present to the attention of the readers two works of this period – "Cut wood" and "Sestroretsk".