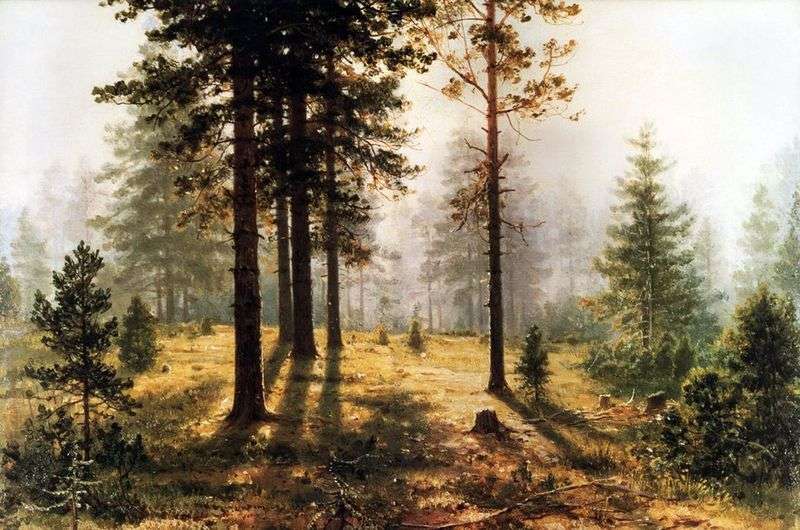 Ivan Shishkin approved in the Russian art a forest landscape, showing its possibilities and infinite variety. The artist preferred to depict something permanent in the paintings – nature in the middle of the day, mid-summer and in the prime of beauty. Variable states of the time of the day or year are not very characteristic for him. The more interesting is such a rare lyrical landscape as the Fog in the forest. Written in a silvery-brownish palette, it conveys a subtle, transitional moment, when the morning mist is not dispersed, covers part of the forest, and the sunlight breaking through the clouds announces the coming of a new day.
"If we cherish the pictures of nature by our dear and dear Russia, if we want to find our truly national ways to depict its clear, quiet and soulful appearance, then these paths lie through your resinous, full of quiet poetry, the roots of yours so deeply and firmly grew into the soil of native art, that they can not be uprooted by anyone and never from there, "Victor Vasnetsov wrote in 1896 to Shishkin.
"A landscapist is a true artist, he feels deeper, cleaner… Nature is always new… and is always ready to give an inexhaustible supply of its gifts, what we call life." What can be better than nature… ", II said. Shishkin.