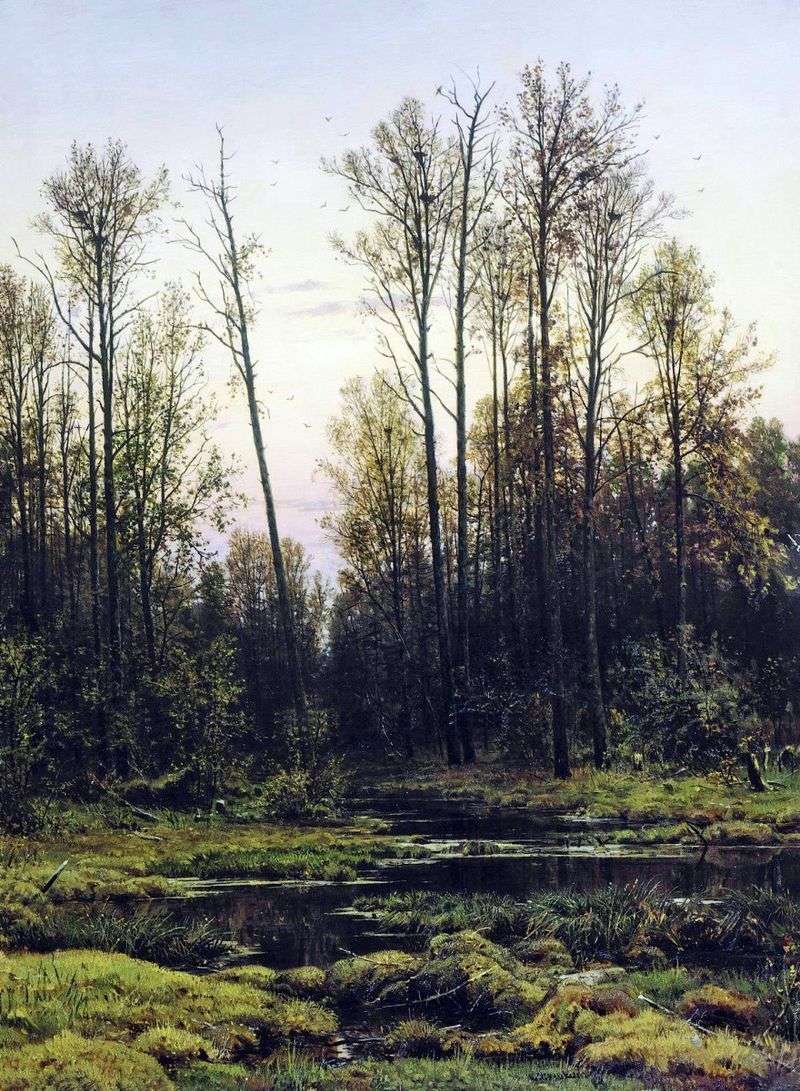 The last two decades of the XIX century were the time of the highest flowering of the landscape painter's talent, the most important, most fruitful period of his work. Shishkin creates many paintings, in the plots of which he still appeals primarily to the life of the Russian forest, Russian meadows and fields.
In Shishkin's best landscapes of this period, the trends common to Russian fine art are reflected, they are refracted in their own way. The artist is enthusiastically working on wide-scale, epic in its structure paintings, glorifying the expanses of his native land. Now all is more tangible than his desire to transfer the state of nature, the expression of images, the purity of the palette.
In the 1880s, Shishkin created subtle works of color, distinguished by a sensitive experience of nature. One of them – "Forest in the spring." Warm light penetrates through the timid green of the branches. The landscape is distinguished by epic majesty, but at the same time it feels soft and intimate notes. Nature in the "landscape of mood" becomes, as it were, an expression of the music of the human soul.
Through the mediation of her states, a person reflects on life. Shishkin strengthened the emotional and lyrical sounding of his landscapes, but they express the state of nature and the feelings of the person responding to this state.