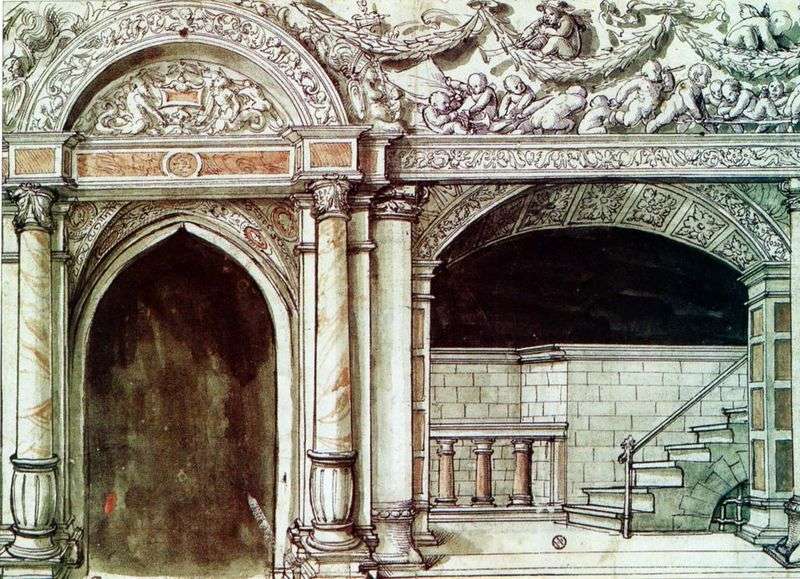 Holbein created a number of majestic frescoes in Basel, Lucerne and London, but all of them have not survived to this day. Only small fragments of mural paintings remained unscathed. However, the preserved preliminary drawings and small copies make it possible to get a fairly adequate idea of the Holbein frescoes.
Between 1517 and 1519 Holbein helped his father, who accepted the order for the design of the house of the head of the magistrate of Lucerne. At the top one of the preliminary drawings of this design is presented. At that time, it was fashionable to paint not only internal, but also external walls of houses – they, as well seen in this picture Holbein, depicted decorative patterns or allegorical scenes.
In Basel, Holbein painted the walls of the courtroom in the town hall, using religious and allegorical plots to illustrate the idea of justice. The most famous wall painting of the artist was considered a fresco in the London Palace of Whitehall – with the image of King Henry VIII and his family. Unfortunately, she died in a fire in 1698.