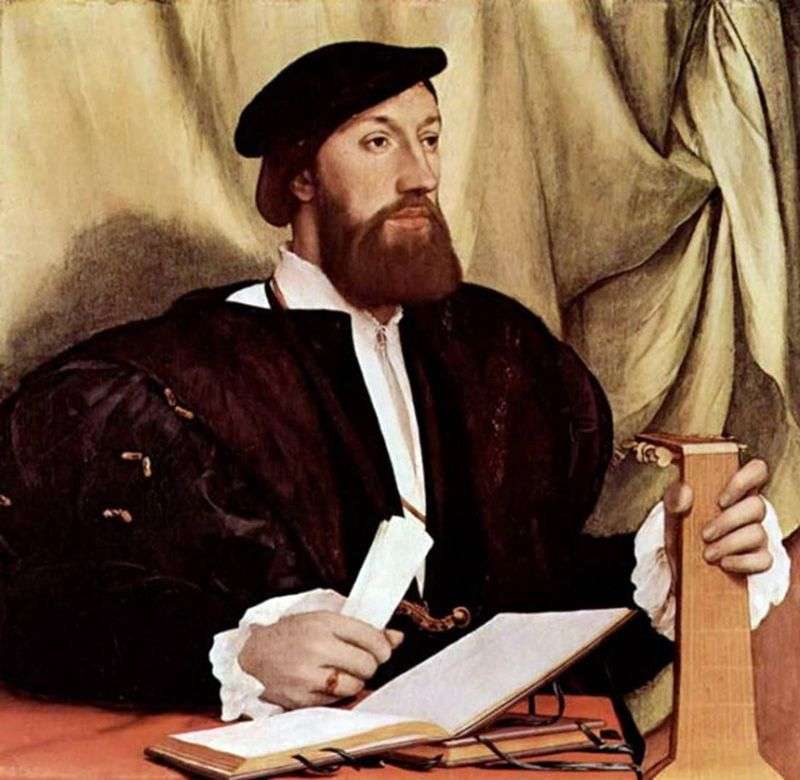 Since 1536, Holbein became a court painter of the English King Henry VIII. From this time, in his art, the features of decline begin to manifest to some extent. Surrounded by a halo of European glory, he is too fond of his high position, too lends itself in his creativity to the requests, and sometimes even the whims of the English nobility.
Widely known portraits of Holbein for the last five years of his life: Henry VIII, Queen Jen Seymour, Christina of Denmark, Edward Prince of Wales, although executed with great attention and virtuosity, at the same time are characterized by some dryness, monotony of characteristics and pettiness in finishing the details.
The most valuable thing that was created in the last years of Holbein's life is his portrait drawings, even more perfect than those he did in his early years. The richest collection of these drawings, stored in the Windsor Palace, shows Holbein as one of the best draftsmen in the art world.
The meaning of Holbein's work already during his lifetime goes far beyond his homeland. Particularly important role played by his art for the formation of English portrait painting.