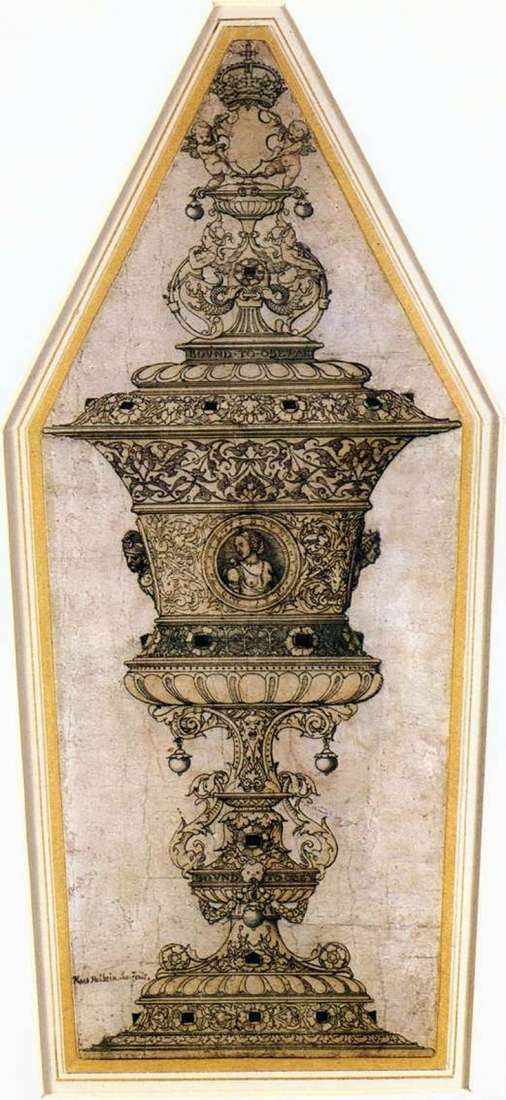 The title of a court painter required from Golubeyn intensive work in applied art. There are numerous drawings of the artist, which are sketches of various objects – from the original buttons and buckles to architectural elements. Examples of such Holbein creations are shown here: the Jane Seymour Cup, a women's suit and a pendant.
Unfortunately, none of Golubev's works of applied art has survived, although we know for sure that many of his ideas of this kind have taken on real shape.
Curiously, the biggest "non-living" project – the festive decoration of Westminster Abbey on the occasion of the coronation of Henry VIII's second wife, Anne Boleyn – Holbein fulfilled in 1533, not at the request of the king; the author of this order was the London "Steel Court", which united German merchants.