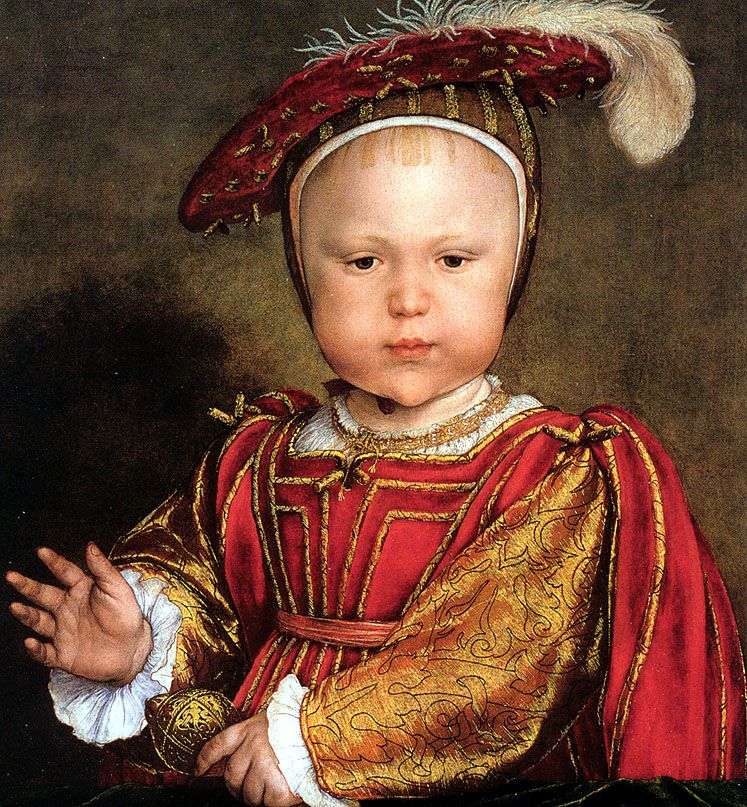 The talent of the German Renaissance master Hans Holbein was multifaceted. He created a series of remarkable engravings, was a brilliant draftsman, but the main place in his work is a portrait. Holbein the portraitist carefully studied nature, created a lot of preliminary drawings, carefully chose a harmonious composition.
The master performed the first group portrait in the history of European art, in which he captured the family members of T. Mor. One of the first artists began to put in the composition of the details, items that characterize the personality of the model. Holbein studied painting with his father G. Holbein the Elder. After traveling through Northern Italy in 1518-1519 Holbein opened his own workshop in Basel. From 1532 he settled in London and lived there for the rest of his life, becoming in 1536 the court painter of the English King Henry VIII.
The portrait of Prince Edward is made in the genre of the ceremonial portrait. With the master virtuosity inherent in him, he created the image of a child and, at the same time, a prince-ruler. The inscription below calls on Prince Edward to follow his father's glorious example. Other famous works: "Portrait of Dane Seymour." 1536-1537. Museum of Art History, Vienna; "Portrait of Henry VIII." 1538. National Gallery of Barberini, Rome.