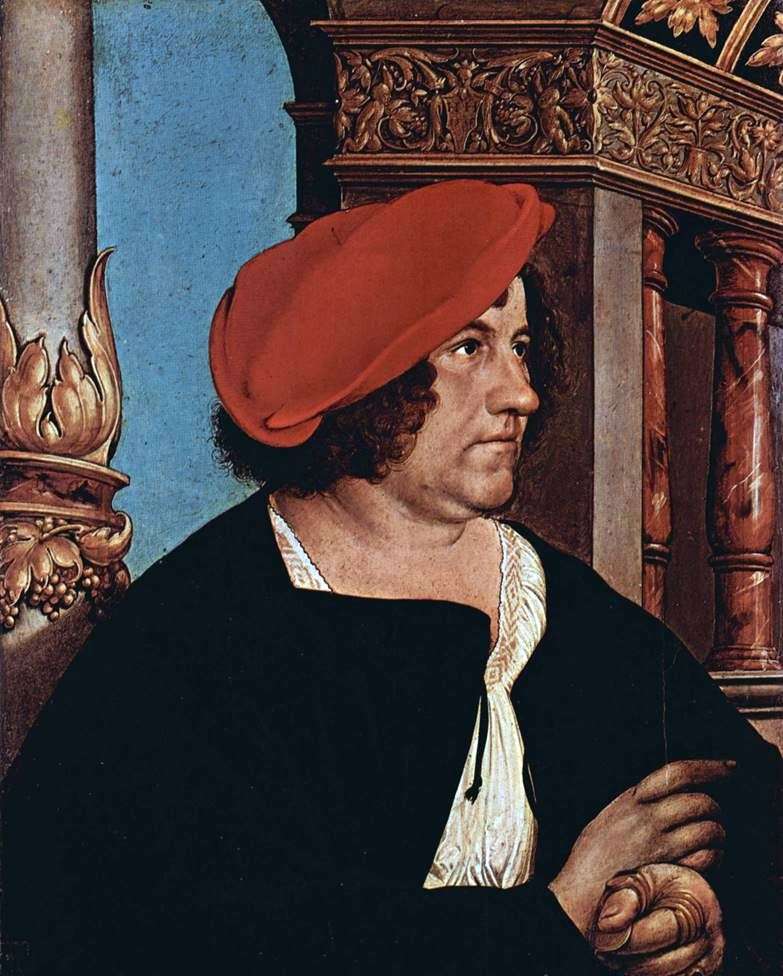 The first influential patron of Hans Holbein the Younger in Basel was the banker Jacob Mayer. When he was elected burgomaster of Basel in 1516, Holbein wrote two excellent portraits – Jacob Mayer and his wife Dorothea Kannengisseer, so-called. diptych. The burgomaster, a large self-assured man, clearly takes pride in his position. In his hands he holds a gold coin – a sign that Basel has the right to chasing his own money.
The calm, spiritual, noble face of the Basel banker personifies not only the model itself, but also the situation of the city of this period, when Basel was a cultural center of European significance, when the ideas of humanism and the Renaissance penetrated the intellectual elite of the city and were supported by representatives of the rich bourgeoisie.
Pictured in the portrait, Jacob Mayer, first appreciated the gift of the artist and began to order him portraits of his family members, worthily paying them. Thus began the first period of Holbein's work, which lasted until 1532. Thanks to the success of these portraits, the young artist received numerous orders not only in Basel, but also in other cities of the Swiss Union. In 1517-1518 the artist visited the city of Lucerne, and then made a trip to Italy. This portrait, executed by a very young, but already mature master. And thank God, he was seen and appreciated by his contemporaries. Rarest case!