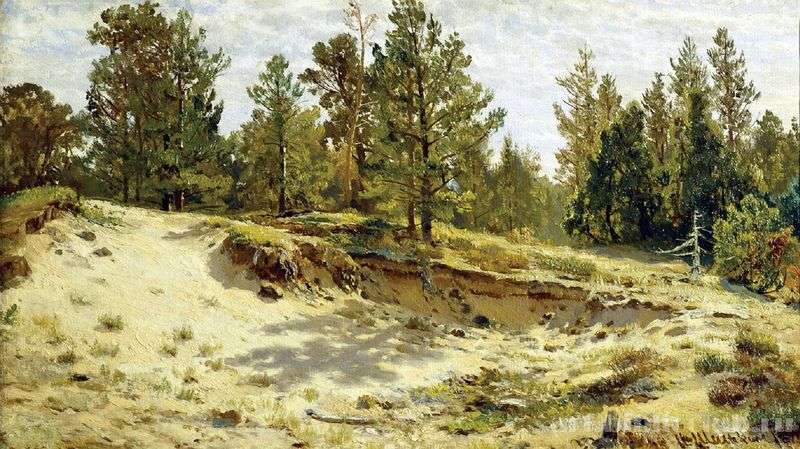 "Finnish" – in this case the name is conditional. Northern nature is a huge topic in Shishkin's work. This is Balaam, and the Baltic coast, and the current Karelia and the Finnish fins themselves.
It was a visit to Valaam in 1858 that served as an impetus for Shishkin to search for new artistic solutions, and the painting, written according to etudes made there, brought him the Great Gold Medal and the right to a foreign retiree business trip.
Most of the fine works of the heyday of Shishkin's talent are due to his appearance of his love of "Finnish" landscapes. Among these works – "Off the Gulf of Finland", 1889 and "Young Pines at the Sandy Cliff, Meri-Khorei on the Finnish Railway", 1890.
They are characterized by a heightened sense of form and texture, the active use of a variety of techniques and skillful possession of color.