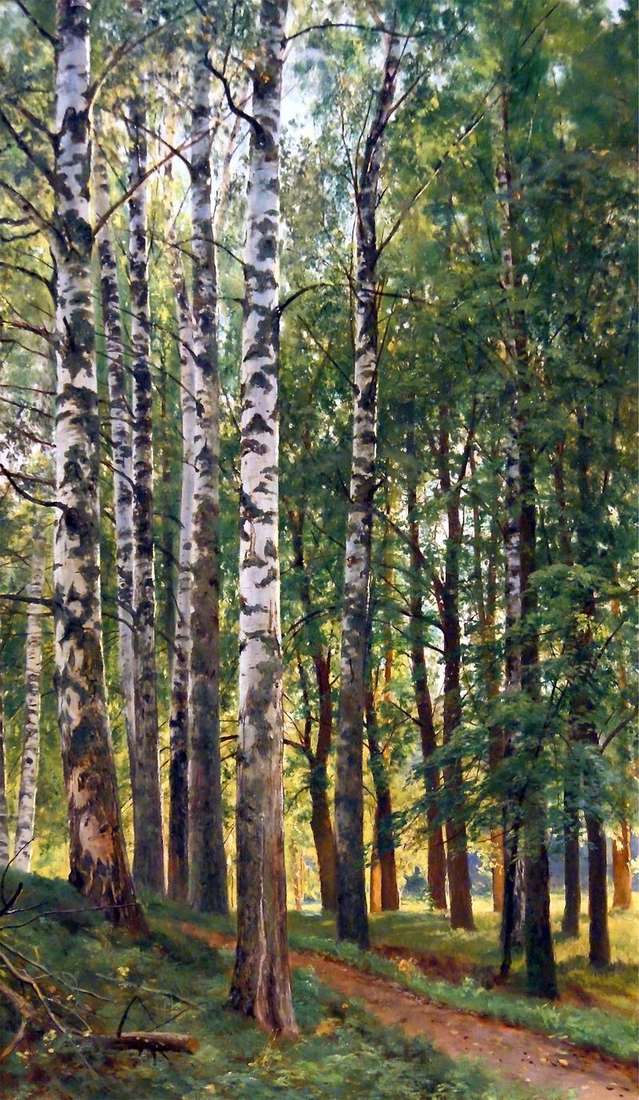 It is difficult to imagine Russian painting without paintings by Ivan Shishkin, who affirm the greatness of our native land. For hours you can stand by this cloth, listening to the conversation birches and rustle of herbs. How truly the artist is great, whose inexhaustible supply of spiritual forces and vital observations pours out into a leisurely, epic and free song to living nature, a hymn to the beauty of the Motherland.
Ivan Ivanovich Shishkin was a deeply Russian man and saw nature through the eyes of his people. "… Russia is a land of landscapes," the artist claimed. It was necessary to appear Ivan Shishkin, to create creations that are still unsurpassed works of Russian landscape art, in which, with striking clarity, as if for the first time you see new reserved places.
The charm of Shishkin's poetry is the preservation of a strong artistic experience of reality on the canvas. "The poet of nature," said Shishkin Nemirovich-Danchenko, "is a poet, who thinks with her images, who analyzes the beauty of her where a mere mortal passes indifferently." Shishkin did not ennoble the nature. Nature is nobility itself. It is she who can elevate a person by reproducing it in art. This has always been the creative principle of the painter of his native nature.
"If the pictures of nature are dear to us by our dear and dear Russia," VM Vasnetsov wrote to Shishkin in 1896, "if we want to find our truly national ways to depict its clear, quiet and soulful appearance, these paths lie through your resinous, full of quiet poetry of the forest. Your roots so deeply and firmly grew into the soil of native art that they can never be uprooted by anyone. "