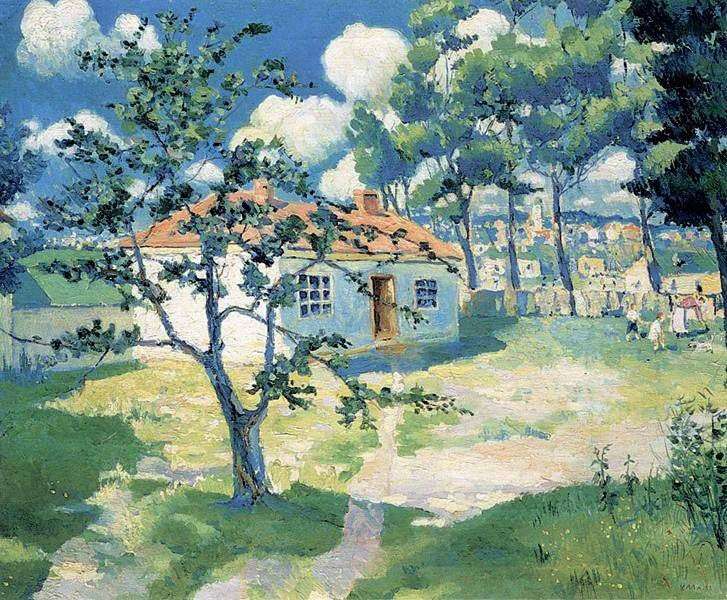 Here comes a time when the artist returns to the traditional volume – spatial painting. Although he continues to work in his special technique of postsuprematism, many late-period paintings are filled with objects and colors that are familiar to the eye.
So, "Spring" – a time of hope, updates. There are so many piercing blue, the clouds are so white and clean, so much serenity in a cozy world, surrounded by a fence, so cute are the figures of children playing. The open door of the house is so close, so beckoning to go inside, and the path shining in the sun leads directly to it…
But
there is no entrance to this ideal picture, the tree in the foreground obstructs it, and leads the eye up and away through the clouds to the right, beyond the edge of the canvas. If you try to bypass this barrier through the sunlit lawn, we again come to the vertical trunks of trees.
It creates a nagging feeling of nostalgia, the impossibility of returning to a place dear to the heart or a presentiment of care. The world is so fragile and unstable. K. Malevich survived the arrest, the failure of his works. The life of the artist falls on a difficult period in the history of the country, and even the seemingly simple and positive works of his work bring moods of sadness and alienation.