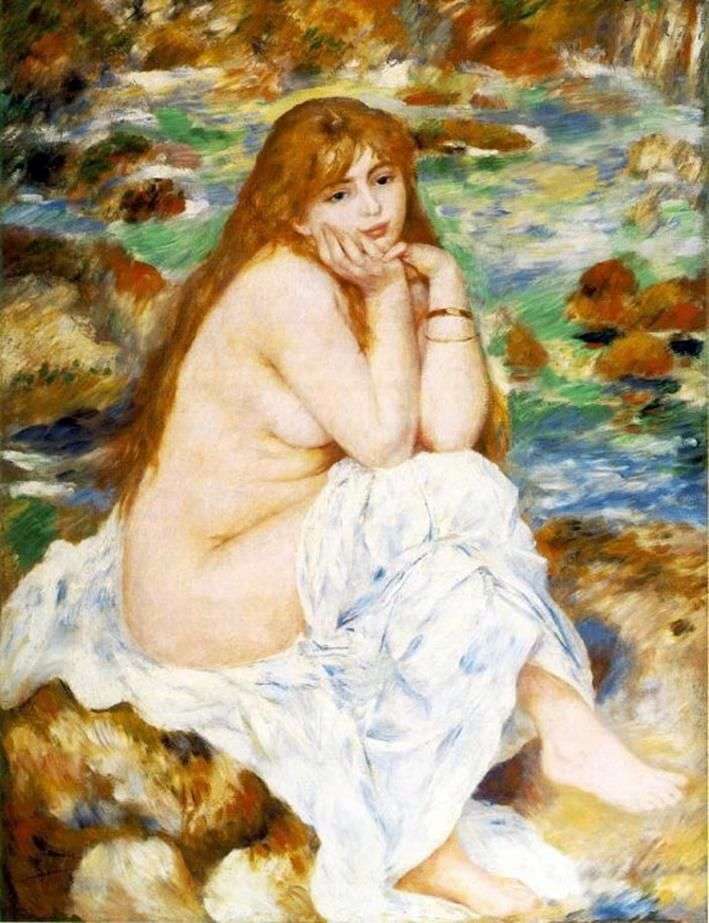 This painting was created by Pierre Renoir in 1883. The artist appreciated life and admired her. He was always attracted to his female beauty, its mysteriousness. The smooth white skin of young beauties drove him crazy, which is why he so tenderly portrayed her in his works. Renoir is also always amazed at how children are happy, it inspired him to paint children's portraits, in which he tried to convey the emotions on the face of the child as accurately as possible.
Looking at this picture, you can see that the girl does not have a slim physique. Renoir always preferred plump shapes, strong arms and broad shoulders. The painting depicts a simple village young red-haired girl who went swimming in the river. A seated bather looks thoughtfully somewhere, sitting on a small rock. As always, Renoir portrayed her skin surprisingly delicate and beautiful. The girl in all respects fits the description of the ideal artist.
With special trepidation, Pierre draws every line and fold of her tender body. The bottom of the girl's body is shrouded in a white sheet, the folds on which are also clearly traced by the artist. Every part of the picture seems real. The canvas is made of a large number of different colors and shades, surprising the viewer with its ease. Renoir preferred to use thin and weightless strokes, putting one over the other, so as not to burden the perception of the audience. This technique allows you to achieve the most delicate shades.