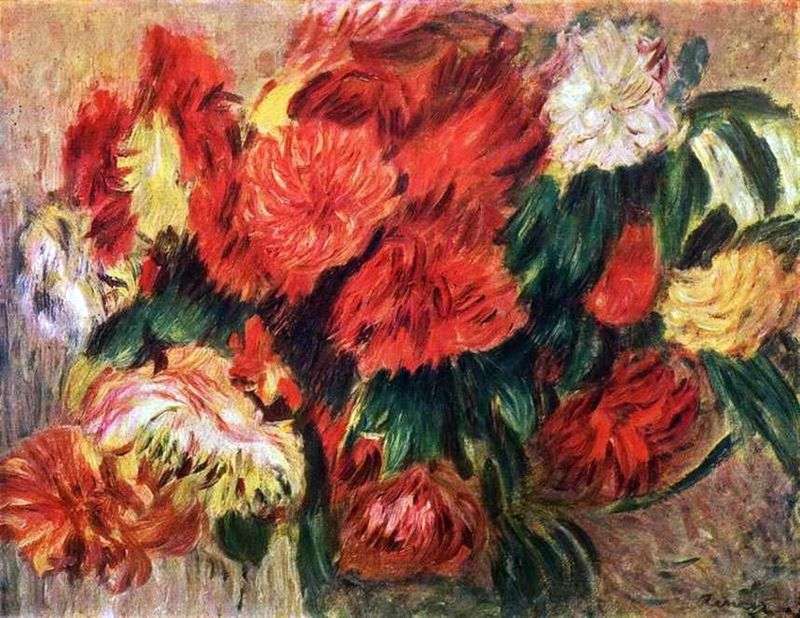 Pierre Auguste Renoir quite often turned to the images of flowers in his paintings. Chrysanthemums enjoyed his special love, he always tried to show them from the most favorable side.
Unlike Claude Monet, who put into each his floral still life a deep hidden meaning, Renoir rather simply admired beautiful flowers. Floral paintings Renoir wrote quickly, in the same breath, but despite this, they are all perfectly aligned in composition and harmony of colors, indicating a great skill and talent of Pierre Auguste Renoir.
The great Frenchman rightly believed that the picture should be bright, radiate joy. This applies to all his works, including the painting "Chrysanthemums", which once again underlines the bright style and refined taste of Renoir.