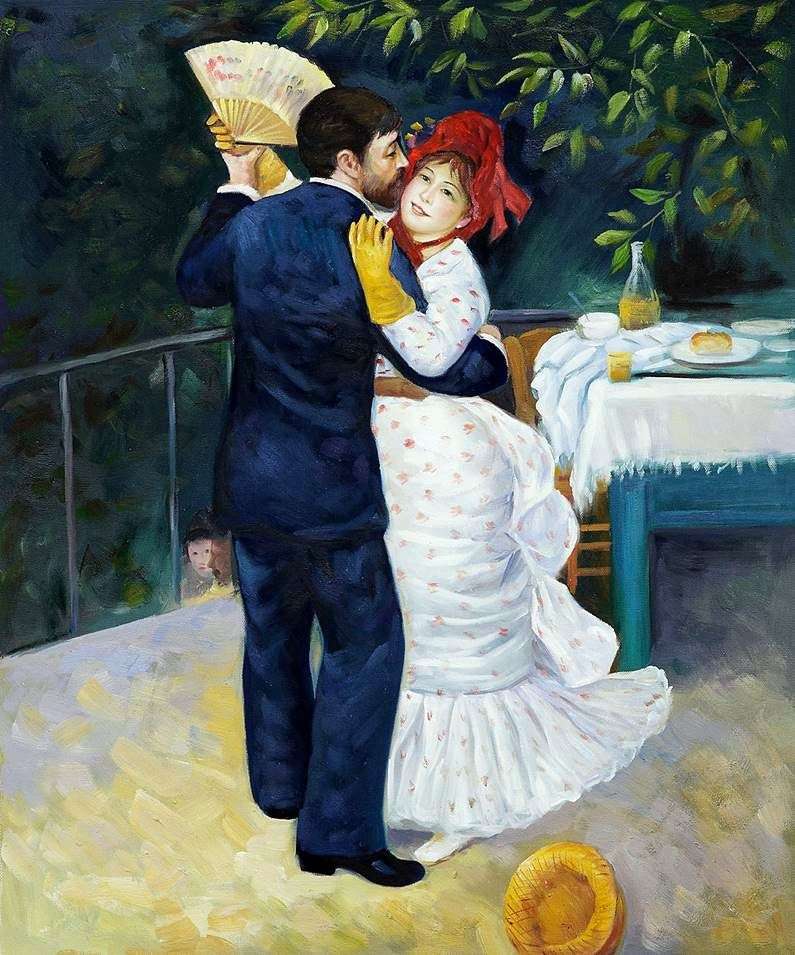 In 1883 Auguste Renoir painted two large paintings – "Dance in the City" and "Dance in the Village", which were conceived as suspended paintings. Paul Lote, a friend of the artist, was a model for the image of a dancing man. Women and the situation on the background of the paintings are different.
An elegantly dressed girl in the "Dance in the City" field is depicted dancing with a partner in the room, a special refinement to which the column and large plants in beautiful pots attach. The girl in the picture is 17-year-old Susanna Valadon, who later herself became an artist.
A girl who smiles sweetly at us from the painting "Dance in the Village" – Alina Sharigo. The girl was younger than Auguste Renoir by 18 years and later, in 1890, became his wife. These two canvases were created in the period when the artist began to drift away from impressionism and was in search of a new style and technique. These paintings mark the period when Auguste Renoir entered his greatest creative period.