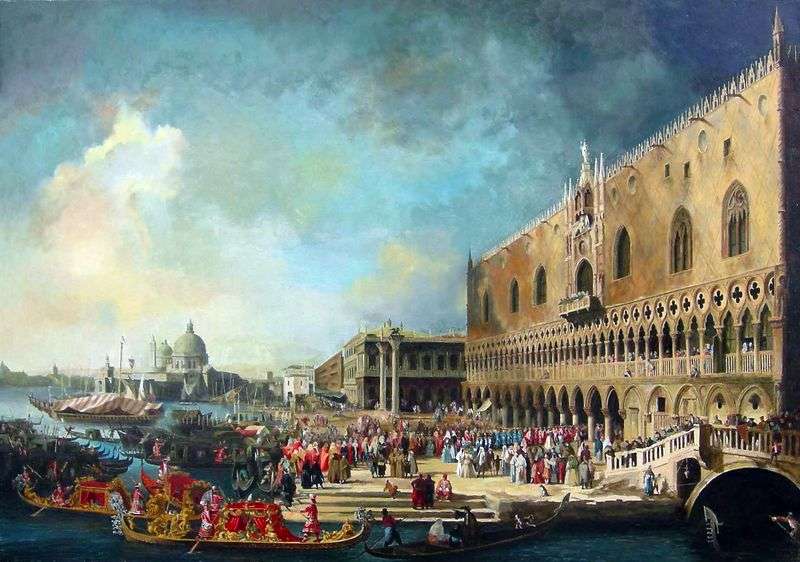 Antonio Canal is an Italian painter, one of the greatest craftsmen who portrayed everyday urban landscapes. He worked in Venice, Rome, and London, where he was elected a member of the Royal Academy. In the presented picture, the official reception of the French ambassador Jacques-Vincent Langeet, Count de Gergie, was recorded on November 4, 1726.
The program of this kind of ceremonies was carefully thought out and developed. The ambassadors were taken to one of the islands, from where, as it were, he came to the city again on luxurious gondolas. Together with his entourage he was brought to the Doge's Palace, the center of the state life of the republic, where an official meeting was held. Venice and its unique architecture act as a kind of decoration for this theatrical action.
Canaletto pedantically recorded all the details of the historic event, among its participants are easily recognized Venetians in black and white masks, triangular hats, fluffy and colorfully dressed the French guests. The works of Canaletto are distinguished by topographic precision, combined with the bright decorative color, to which it conveys a colorful and festive Venetian atmosphere.