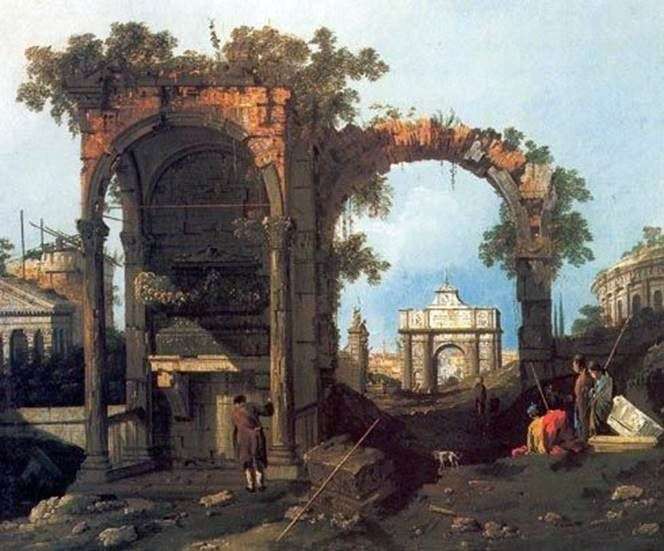 Sometimes, striving to achieve artistic harmony, Canaletto created a strange space that has little to do with reality. However, he did it subtly enough not to turn his work into a fantasy. In some cases, the artist only slightly rearranged the accents in a well-known scene to the spectator, in others – he acted more radically.
Canaletto treated his native Venice not as frozen forever, but as an artistic semifinished product, allowing fascinating transformations and creative interpretations. "Capriccio" was his favorite genre. The well-known collector of the XVIII century Algarotti defines this genre as "a scene composed of elements that are collected from different places." If we talk about such works of Canaletto, they represent poetic landscapes, collectively collecting architectural monuments of Rome, Padua, Venice and England.
One of the most famous paintings of Canaletto, performed in the genre of "Capriccio", is "Capriccio with classical ruins". Here, the artist compositionally united in the confined space the ruins of ancient buildings, which he sketched during his short stay in Rome in 1719.