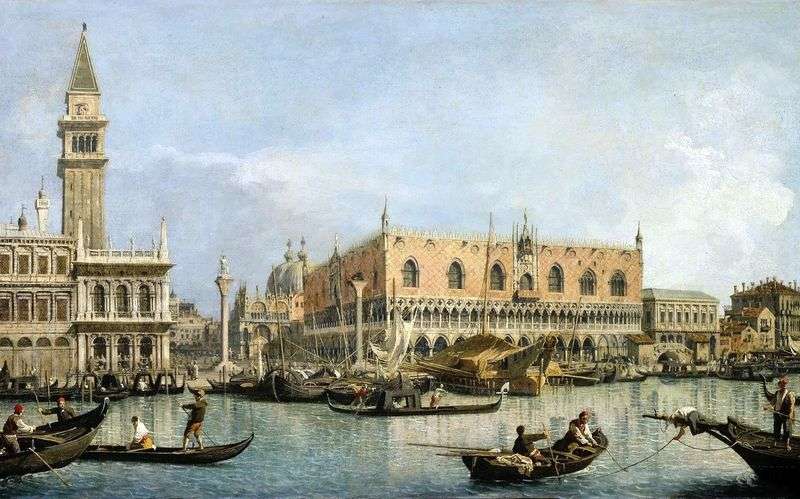 In Venice of the XVIII century were popular guides, that is, images of urban species. This tradition originated in the art of the fifteenth century artists Gentile Bellini and Vittore Carpaccio. But if for them both the man and the city were equivalent, then for the Venetian masters the city becomes the main one.
One of the best representatives of this genre is Canaletto. He liked to draw a huge space, where Venice and water between the water and the sky, and often depicted the lagoon, the Cathedral of San Marco, the Doge's Palace. Buildings in this picture are reflected in the water and "look" at the sky. If another master is led, Francesco Guardi, in canvases everything seems to be saturated with the moisture of canals and the close sea, then Canaletto has three elements – water, land and air – are equivalent.
The land is not a shaky strip near the water's edge, the architecture looks solemnly revealing itself, and everything unites the golden light pouring from the sky to the blessed land of "Serenissima" – "Svetleyshey", as Venice is called.