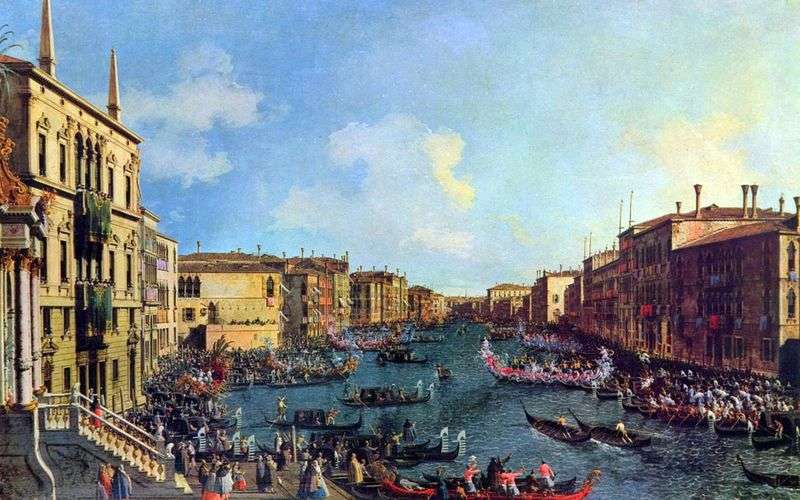 Venetian regattas were held regularly – for example, in honor of the city's high guests. In the race for the Grand Canal, one-part gondolas participated. For Canaletto, this event was an excellent occasion to combine the traditional urban look with a festive performance.
Canaletto wrote a great canal several times – especially often in the 1720s. The angle in all these paintings was practically unchanged; "scenery" was always different. In one of his early works, the Grand Canal looks almost deserted. The sky is covered with black clouds, the water has darkened, poor boats sliding
on its surface can be counted on the fingers. This is one of the most everyday things that the artist does. However, in the presented canvas, a completely different atmosphere is breathing – the atmosphere of a bright holiday.
The competing gondoliers have just passed the interim finish at the Palazzo Balbi and are turning back. Balconies of houses, embankments and boats are crowded with spectators. All of them are on the move – talking animatedly, waving their arms, pointing to the distance. This canvas, commissioned by Canaletto Joseph Smith, is distinguished by a high ability to transmit the play of light and shadow, topographic accuracy and an abundance of scenes of city life.