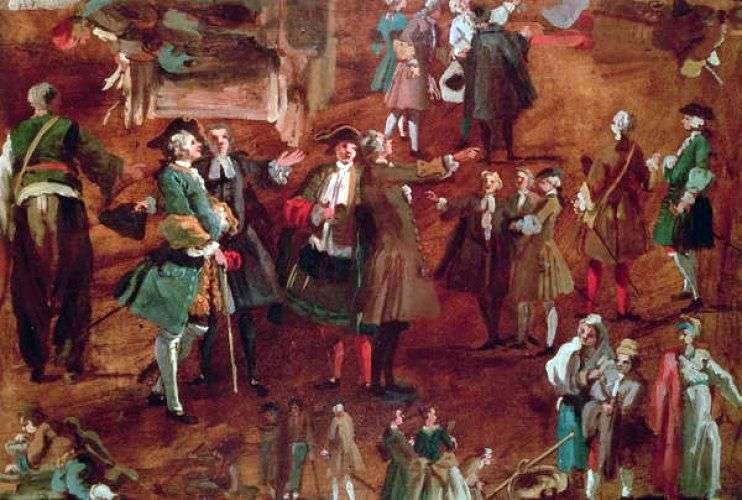 Urban views in the XVIII century was taken to revive by human figures. Canaletto remained true to this tradition. If you look closely, you can see that the figures depicted in his pictures are not specific personalities, but types – the gondolier "in general", the grandee "in general," the priest "in general," the housewife "in general," etc.
That is, each character is not characterized by individual traits, but by a suit or an invariable set of gestures – as, for example, on the sketch "Figures." Even on large-sized canvases, figures taking part in the action remain anonymous and generalized. They do not live their own lives, but only "populate" the artistic space, representing social signs-labels.
In this case, Canaletto's desire to show the social life of Venice in all its diversity is beyond doubt. This is confirmed by his "English" paintings, differing – as far as human figures are concerned – with even greater schematism.