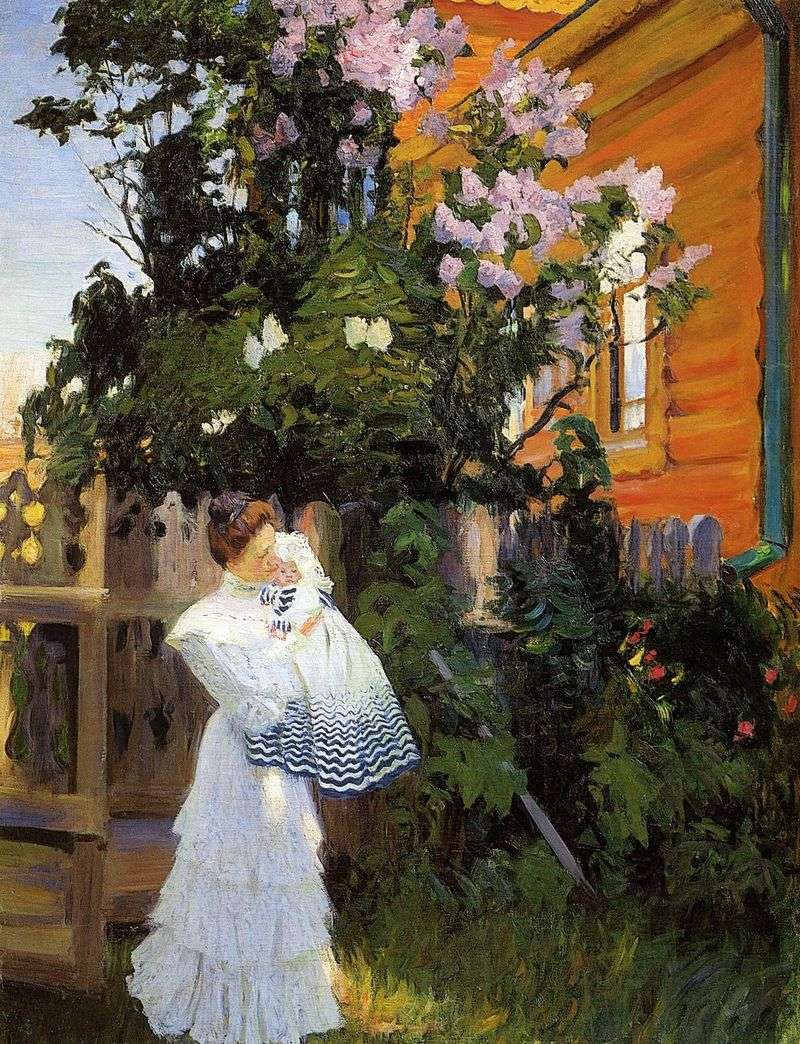 Pictures of the artist Boris Kustodiev are not difficult to recognize by his unique style of their execution. When working, he used soft but bright colors, applied whiteness, as a result of which his canvases were remembered with a specific color scheme and unusual compositional techniques.
Kustodiyev was very fond of depicting simple and bright scenes from human life: working days, folk holidays, or just fine days. Often the author described real moments from his own life in his paintings. The canvas called "Lilac" is one of them.
A picture of a clear day, which came at the end of spring, opens before the viewer's eye. The sun's rays generously bestow the earth, warming and illuminating everything around. Lush green grass, a wooden house and a hedge, as well as a sprawling tall lilac bush fill the air with unique pure aromas that are only in villages. From the blossoming curly flowers of lilac, it is clear that the action takes place in early May.
A beautiful young woman comes out of the open gate and holds a young daughter in her arms. Such a wonderful day is the time for walking with a child in nature. A snow-white dress with a fluffy skirt, a collar and sleeves lends it to the image of sublimity and grace. The thick blond hair of the woman was tucked up in a neat bun.
The baby, located on the mother's hands, is also dressed in a magnificent light blue-striped dress. The white cap protects her head from the occasional hot rays of the spring sun.
The family was a great happiness in the life of the artist Kustodiev. On this canvas, in 1906, he portrayed his beloved wife, Julia, along with their little daughter. Perhaps that is why so many touching emotions are embedded in the picture. Feelings of tenderness, care and warmth will certainly begin to be transmitted to the viewer, looking at the picture.