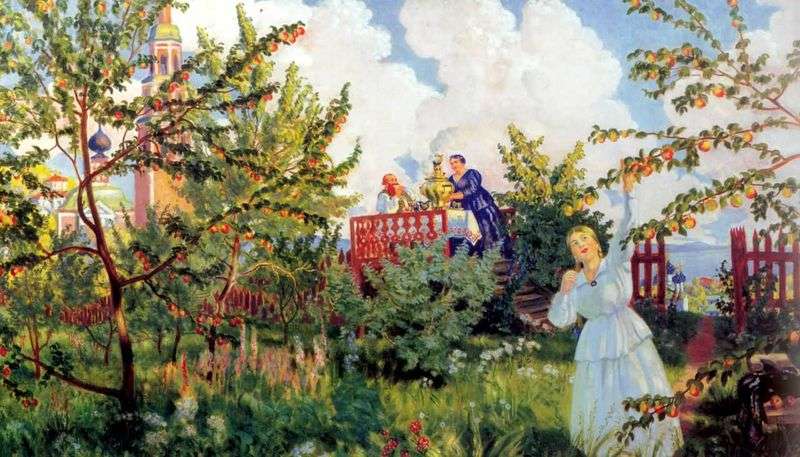 The picture "Apple Orchard" refers to the so-called paintings of the master. Established in 1918, the work is filled with summer heat, solar carelessness and garden abundance. In the very center of the picture is the merchant family for tea drinking.
The pot-bellied samovar shines with the reflected sun, the hostess in a bright blue dress, the red-bearded owner with a saucer in her hand, the young apple trees bowed under the weight of ripening fruits. A girl in a white dress stretches out for a particularly attracted apple on a branch.
The garden is neglected, but this neglect only adds comfort and summer multicolor. White, light clouds on the sky are painted by the sun in pale pink color. Behind the apple branches one can see the church, behind the gate on the right is another. Bright, positive colors fill the work with a joyful, pleasant and serene atmosphere. Green island of well-being, abundance, antiquities.