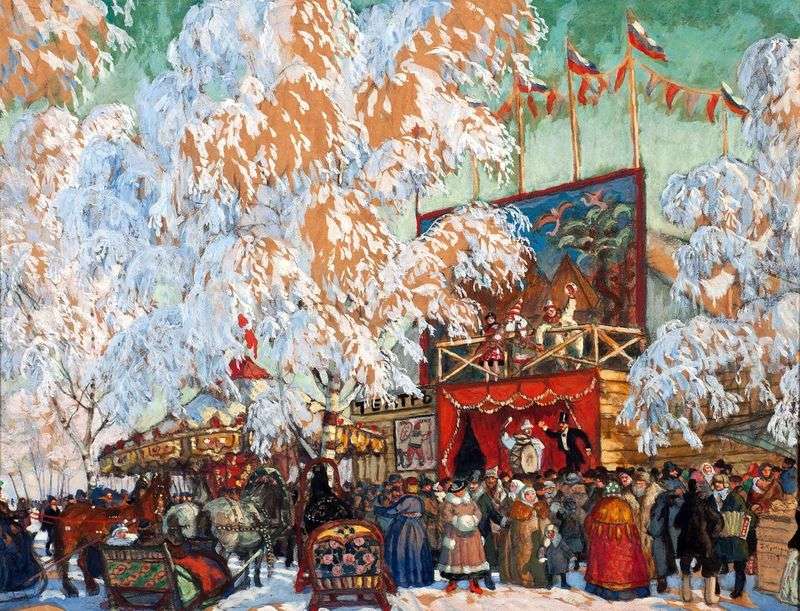 Maslenitsa is a celebration of a wide, colorful, riotous and tasty. That is how Kustodiev portrayed him in the picture. Balagan – an indispensable attribute of Russian folk festivals. As the brightest example of folk art, for the artist he is the main source of inspiration. Fairground devils and parsley jump, beat the buffoons drums.
Noisy, fun, interesting. Colorful sleigh cabs brought the power public to the beginning of the festivities. Posters promise strongmen and many other amusements. Near shopping malls: hot sbiten, pancakes, caviar, cold vodka. All the day roundabouts will rotate for the pleasure of people. And around winter, the trees are shrouded in blinding hoarfrost. Frost. Spring is still in hope…
The year of creation of the work was 1917. There were no Shrovetide festivities, there were no cheerful booths. A painting is a memory of another, lost life.