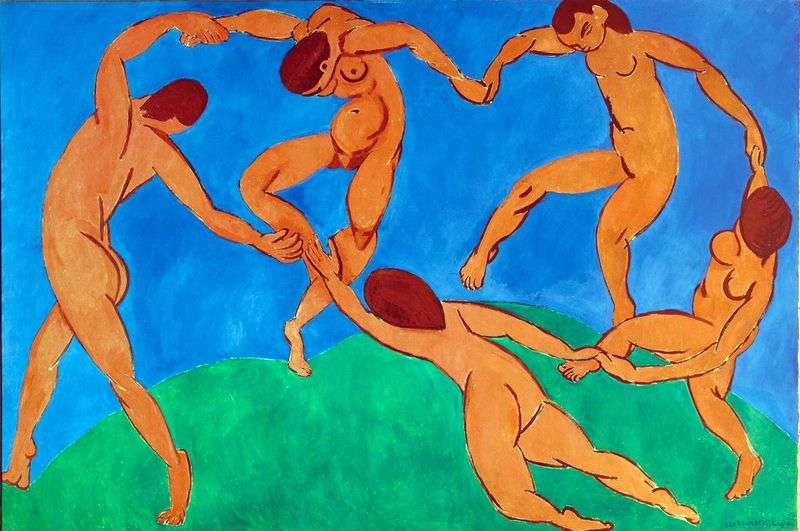 Matisse showed real heroism, presenting the picture "The Joy of Life" as his only thing at the Salon of 1906, but her perception at that time required heroic efforts. The spectators were invited to witness the death of the old pictorial tradition, with its nymphs and shepherds, and to enjoy the spectacle of some unusual and devoid of clear outlines of the "gathering of shadows, as if mocking the whole pastoral tradition."
The posters of the exhibition were exhausted by an angry public, and critics hurried to play it safe, declaring that Matisse "did not find use for his talents, and false aesthetic dogma and theory drove him astray." But there were real connoisseurs who understood the meaning of this painting – including his future patron, who later, along with members of the Stein family, helped Matisse to turn from a recognized leader of the avant-garde into a successful artist. We are talking about the Russian merchant Sergey Ivanovich Shchukin. Shchukin bought so many important works of the artist that, until the 1990s, the organizers of any retrospective exhibition of Matisse were forced to recognize its fundamental inferiority, because they could not present any of the paintings in Russia.
The painting "Dance II" was written by Matisse for Shchukin's order. In principle, the embodiment of the motive of dance is, in Matisse, not just another appeal to a topic that is constantly repeated in his work, but an expression of the experience gained. The artist said: "When I had to perform the version of" Dance "for Shchukin, I just went to Moulin de Lashale on Sunday afternoon and watched the dancers for several hours in a row. Reckless farandola especially inspired me. Upon my return home, I wrote my dance on a four-meter canvas "In the process of work, singing the same cheerful melody. And it turned out that the whole composition seemed to be subordinated to the uniform rhythm of the dance."
Of course, the rhythm controls the brush of the artist. "In this composition," Matisse continues, "the first and main element was the rhythm, the second was a large space of intense blue color, the third was the green of the hill. Given these components, my figures could only be of the color I gave them, trying to get a powerful light chord ". The rhythm of the large planes of the local color enlivens the composition. Painting literally sounds.