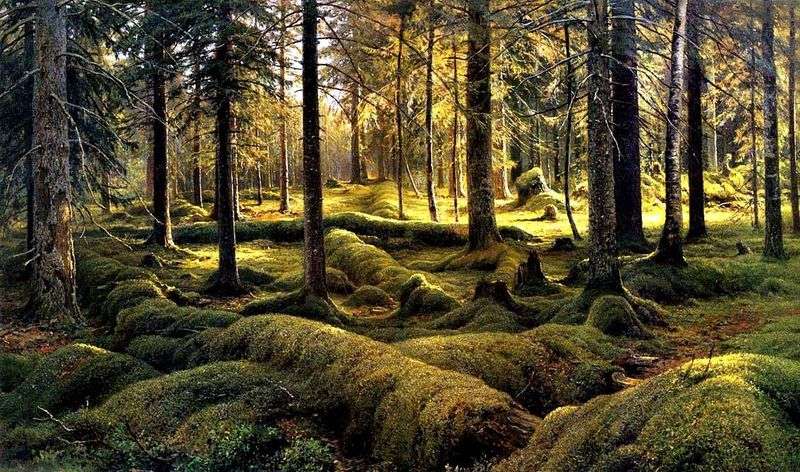 The picture shows a swampy terrain: fallen trees thicket with a thick layer of wood moss, and between them are rare old pines, like guests on the graves of their ancestors.
Illuminated by the sun, the needles and emerald moss are green and golden. But the feeling of old age of nature deepen the stumps depicted here and there, the branches of trees lowered, the corroded bark with a whitish bloom.
The back background is brighter than the front. So, a small glade leaving into the distance gives the impression of a "road of life" leading away from this hilly region of "dead" trees to the bright sky and young foliage, to the world of spring and renewal. Here this life is not present, as "tombs" from rotten trunks and moss do not give probably to grow to new young trees. The visual freedom of space is deceptive, the old cripple absorbs it completely.