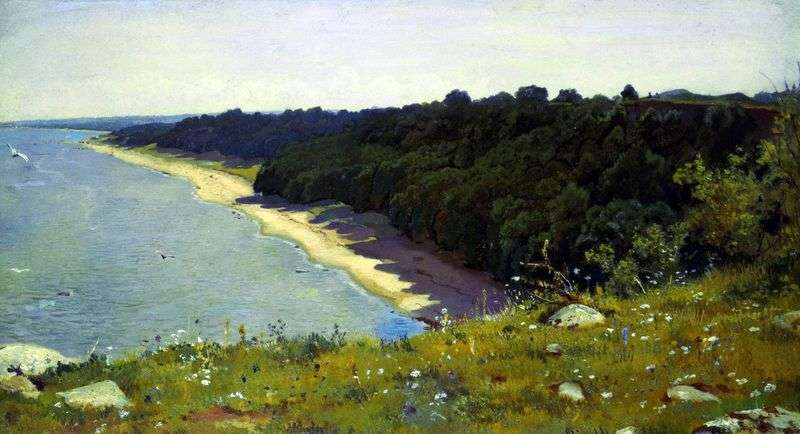 It would be a profound mistake to consider that the Russian artists, the Wanderers, who created in the second half of the nineteenth century, were masters exceptionally acute, that their imagination was occupied only by the "folk idea", which they mainly engaged in bytopisanie.
To consider this is to artificially impoverish the content of Russian painting of that time. In the work of the Wanderers there was a place for paintings on historical themes, and paintings of religious and philosophical content, and, of course, "pure lyrics", if it meant inspirational hymns to nature, its beauty and purity of colors.
II Shishkin, by the way, became famous for landscapes. He also had to draw the sea, albeit much less frequently than other contemporaries and, in particular, the unrivaled IK Aivazovsky. So, one of the pictures opens a dizzying coastal panorama: a sandy shore, densely forested and a coastal spit stretching hundreds of meters into the distance.
The landscape is seen clearly from the elevation. You can not exclude the fact that Shishkin drew from nature, in the open air. The sharp eye of the artist noticed a lonely seagull, imprinted on the canvas on the left, and a scattering of white flowers, and white stones, abundantly found among the grasses.