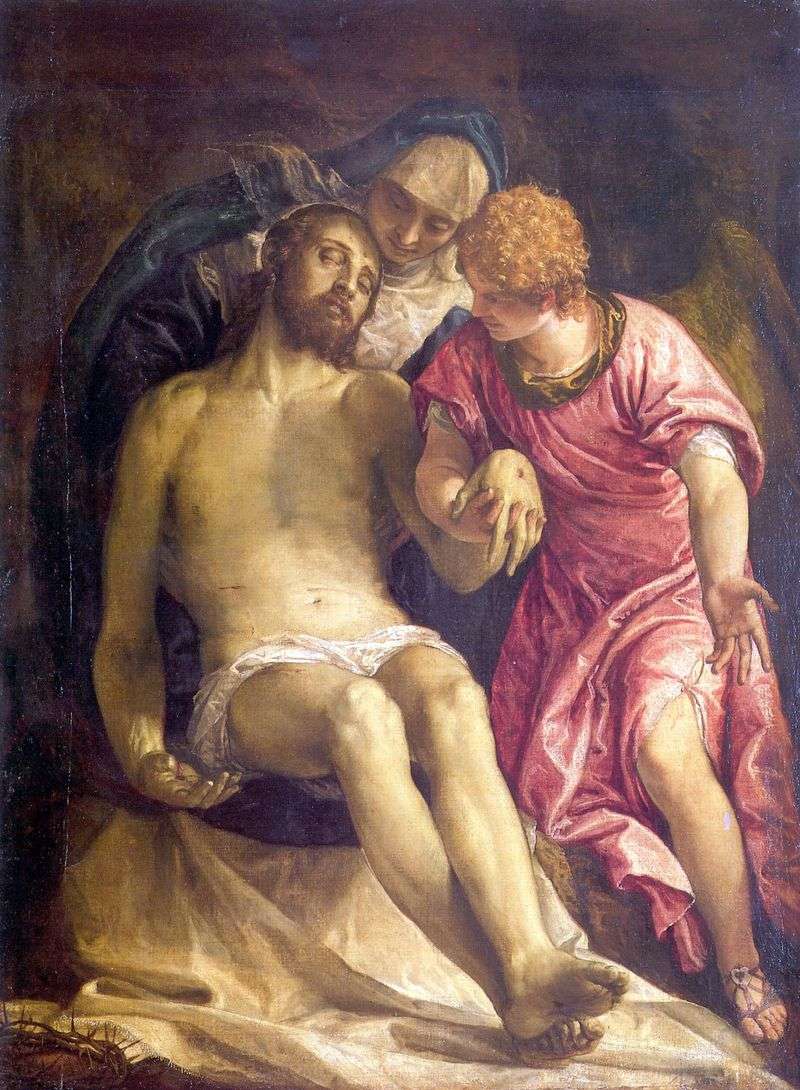 Paolo Veronese is the greatest master of the Late Venice Renaissance. His name is usually associated with dynamic festive theatrical compositions, with refined color solutions based on the use of pure colors. The artist's works seem surprisingly easy to perform, their sophisticatedly accurate drawing and plastic shapes carry the spectator with the energy of the unfolding scenes.
However, the artist's later works differ from the earlier ones. From the middle of the 1570s, Veronese often turns to allegorical and mythological subjects, which receive a poetic chamber interpretation. In religious painting, theatricality, craving for decorativeness, festivity disappear. They are replaced by a restrained color, dramatic intonation, laconism in the disclosure of the plot.
The painting "Lamentation of Christ" quite vividly characterizes the late stage of creativity Veronese. The light artistic figure, the dynamism of the figures seem to be deliberately restrained, stopped, which, however, gives the internal force to the images. The dead body of Christ is illuminated, but there is no suffering, but a blissful peace is felt. No one is sobbing; over the body of Jesus, everything is amazed by what happened and do not yet understand what has happened.
Other famous works: "The Triumph of Venice". 1578-1585. The Doges' Palace, Venice; "Marriage in Cannes 1563. Louvre, Paris.