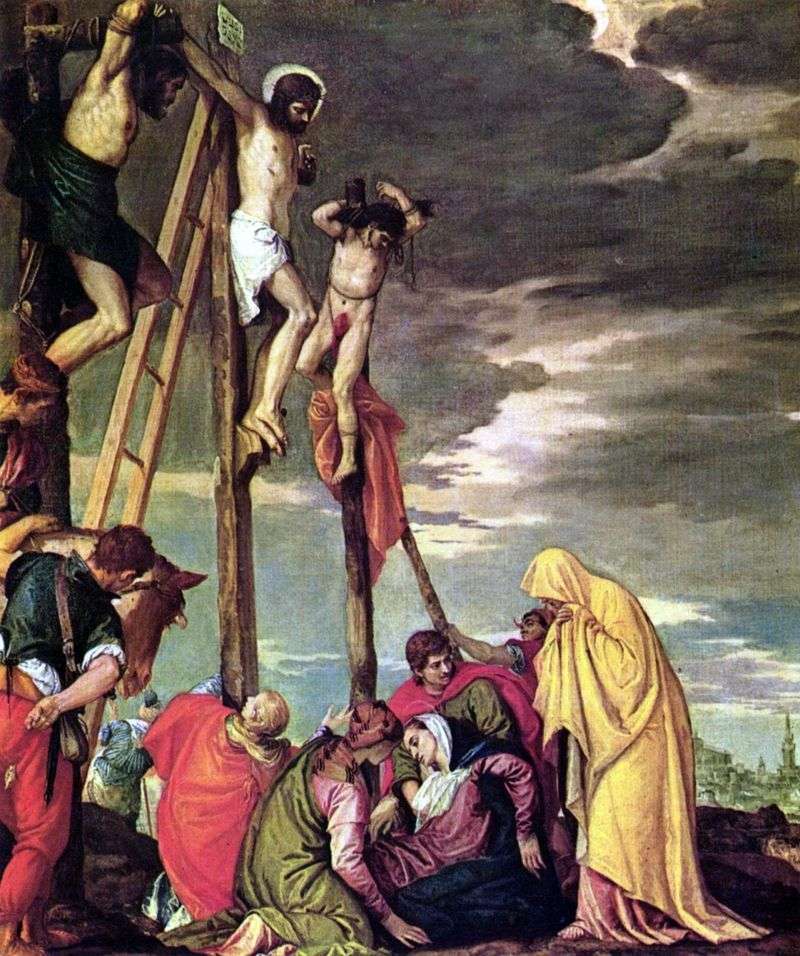 The Renaissance epoch introduced a lot of new in the treatment of this plot. But the main thing, perhaps, was that most Renaissance artists wanted to create the Crucifixion, where the reality of death and the martyrdom of Christ are merged and do not overshadow the greatness of this event. Following the gospel source, striving for credibility, they clearly emphasize its universal meaning and meaning.
Let's look at the picture of the Italian artist Paolo Veronese "Golgotha". The first thing that immediately attracts attention is the unusual composition of the picture. The cross with the crucified
Christ, usually depicted in the center, here deliberately shifted to the left side of the canvas. The body of Jesus is shown in an unaccustomed foreshortening, in a profile, which helps to visually show the spectator and unnaturalness of Christ's posture, and the torturous fractures of his body, creates the most visible and impressive image of suffering.