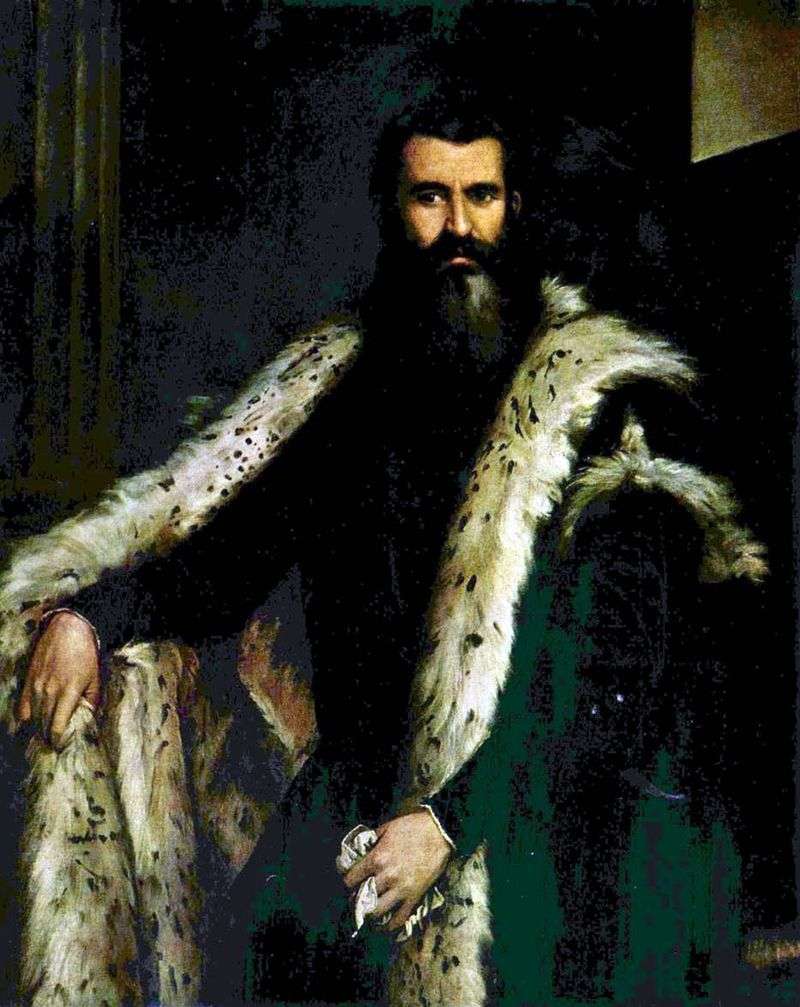 Painting by Paolo Veronese "Portrait of Daniel Barbaro". The size of the picture is 140 x 107 cm, canvas, oil. In the late 1550's Veronese creates and easel paintings, refers to the writing of portraits. Among the monumental works of the 1560s, one of the most significant was the painting of the villa in Mather, ordered by the brothers A. and D. Barbaro.
Built Palladio at the foot of the Azola Hills, the villa was surrounded by a magnificent park, decorated with a sculpture by A. Vittoria. Veronese decorated the murals with a dome and vaults of the central hall – the hall of Olympus and the adjoining rooms. The author of the program was Daniele Barbaro, a connoisseur of ancient authors, commentator Vitruvius.
Veronese painted in the plafone of the central hall of Jupiter, Venus, Mars, Diana, Mercury, and in the corners of the figure of Fire, Earth, Water and Air, in lunettes – groups of allegorical figures personifying the seasons. On the walls of rooms with a great imagination are genre scenes – the mistress of the house with the servant on the balcony, the maid looking at the door; with great skill written and landscapes in architectural frameworks, the motives of which are borrowed from nature.
The painter sought to correlate the murals of landscapes with the open-air observations of different seasons. The entire ensemble of paintings creates a cheerful mood, subtly harmonizing with the architecture of Palladio, the landscape environment.