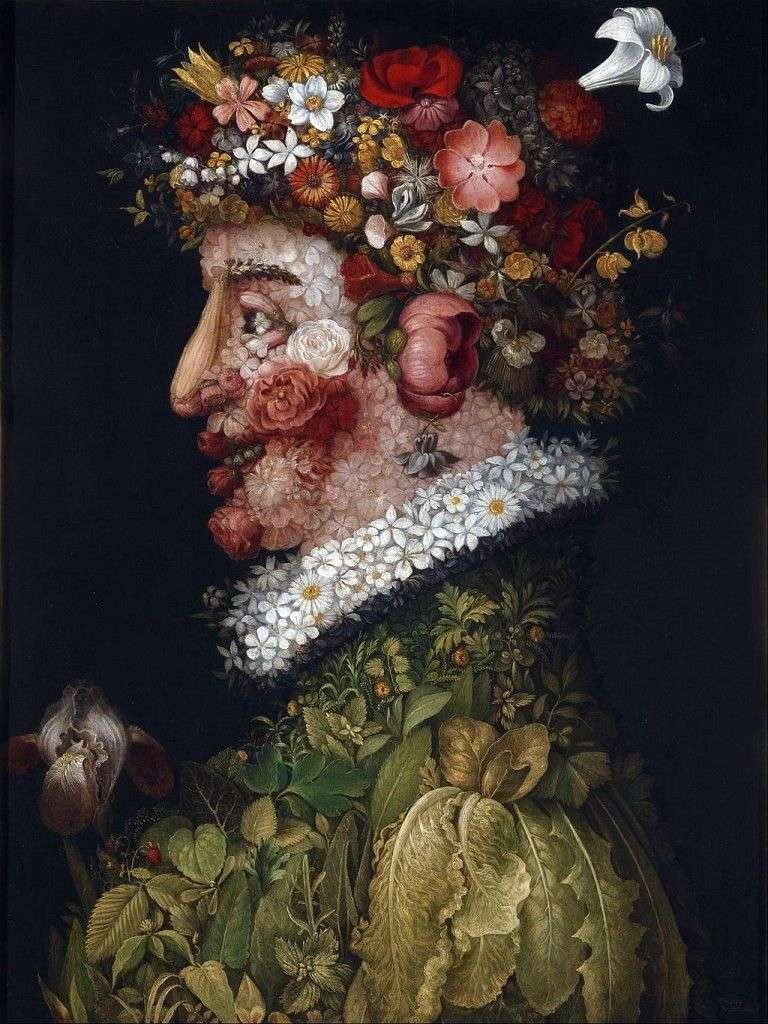 "Spring" is the direct opposite of "Winter": its profile is turned to the left, unlike the winter, whose profile is turned to the right.
Spring is a riot of colors and a multitude of colors, from which the head of a young girl is composed with a gentle smile on her lips. It embodies the spring. In the painting, Archimolbot manifests himself as a great connoisseur of flora.
Skin, hair, dress are made of delicate petals and stems of spring flowers, written out in the smallest details. The cheeks and skin of the girl consist of white and pink buds, her hair is a magnificent cap of many colorful flowers, her dress is made of herbs and flowers of green color.
The nose is a lily bud, the ear is a tulip, the eyes are a pair of Solanaceae at the time of their flowering, bright pink lips and chin are roses. The neck is decorated with a collar of white flowers. The whole image breathes freshness, youth and fragrance.