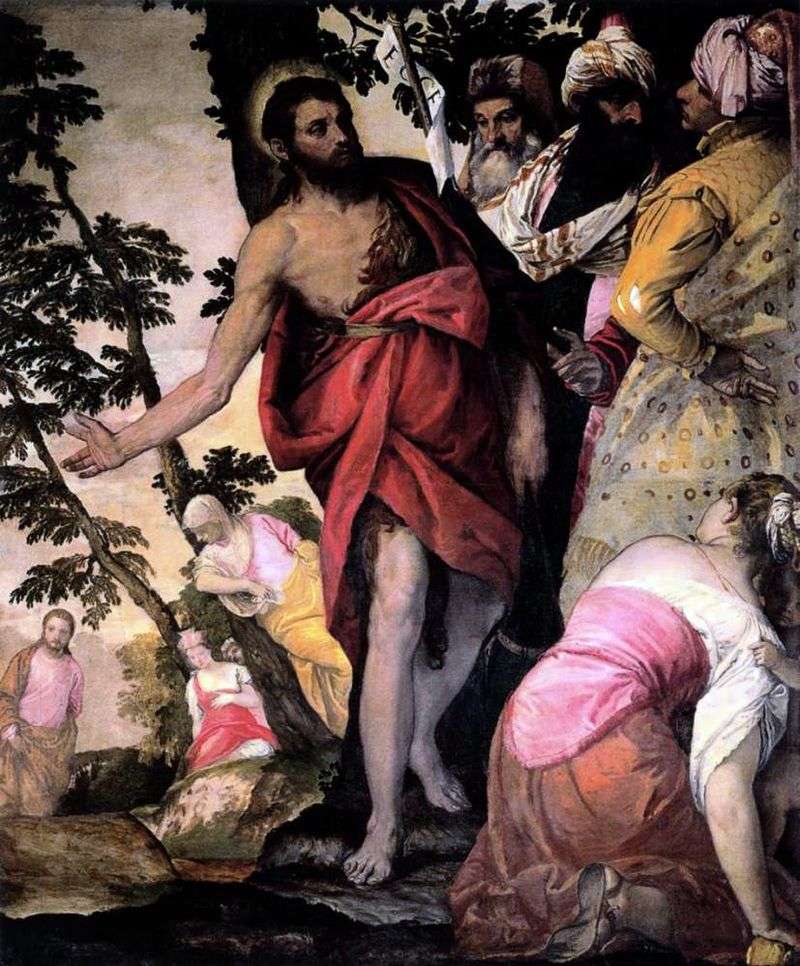 The Venetian painter Veronese liked to depict the multi-figure scenes vivid in color, which are filled to the brim with vital energy. John in the painting points with an expressive gesture to the distance.
People around perceive the words of the prophet in different ways: someone else only thinks about what was said, others turned curiously to where he put his hand. And there, in the distance, the Savior ascends to the hill. The condensed composition, familiar to Veronese, introduces impatience to the image of what is happening, but the figures are full of that part of the picture where John the Baptist and witnesses stand, while the second depicts only Christ.
Thus, Veronese directly expressed here the allegorical meaning of the Gospel words about the need to liberate the way to God.