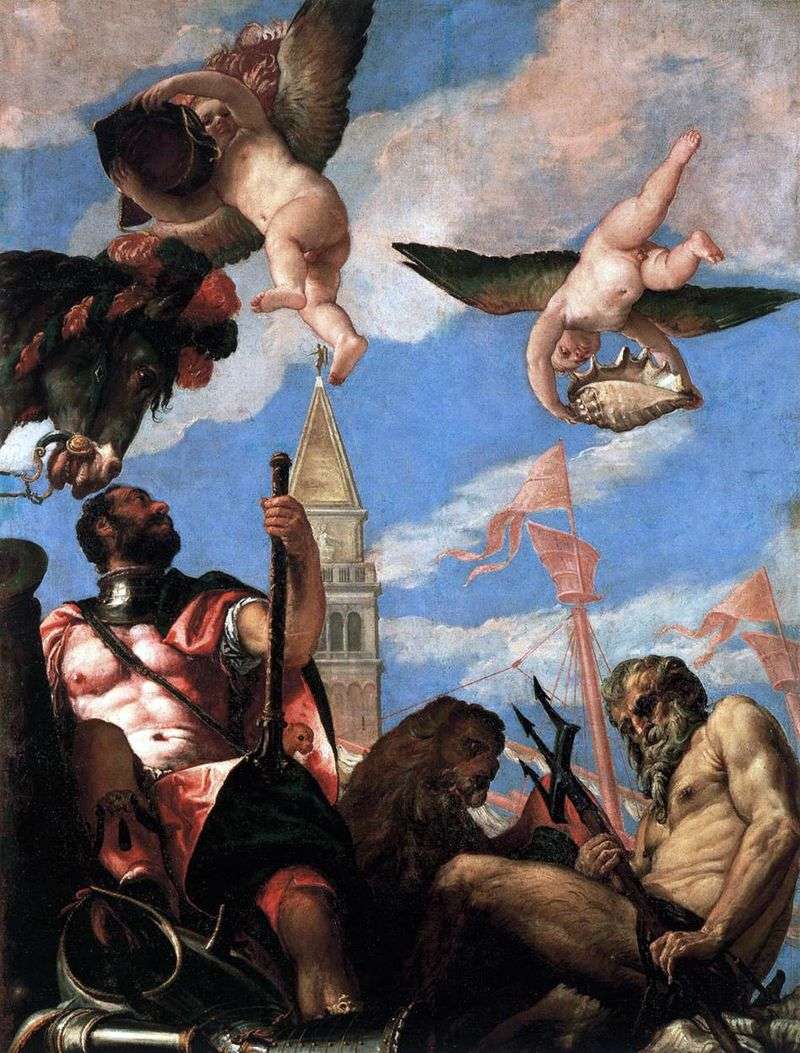 Painting by Paolo Veronese "Mars and Neptune". The size of the picture is 250 x 180 cm, canvas, oil. Compositional structure of the picture is typical for Veronese – the characters are closely grouped in the foreground of the picture; the warlike figures of two mythical gods, the head of a horse decorated with flowers and a little in the shade – a menacingly growling lion.
The images of Veronese are more festive than heroic, but their cheerfulness, bright decorative power and at the same time the subtlest richness of the picturesque form are truly extraordinary. The understanding of "genre" is peculiar to Veronese not only in decorative, but also in all the plot compositions of the master.
Of course, the colorful compositions of Veronese are not just poetic fairy tales. They are true and not only in their private genre details, especially generously applied by the master in the mature period of creativity.