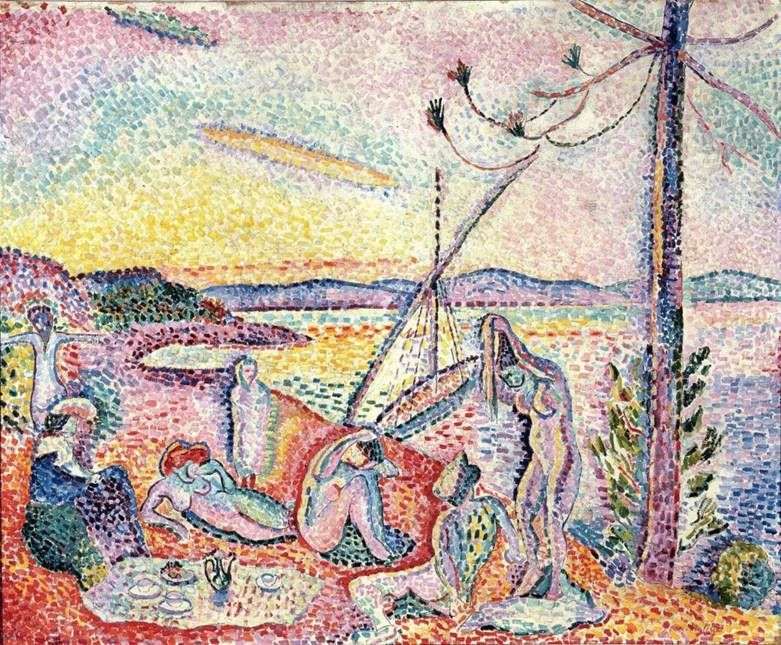 When Matisse painted this picture, he was 34 years old and he was under the obvious influence of pointillism, with which Paul Signac "infected" him. The work exhibited at the Independent Salon of 1905 made a big impression on the audience.
A little later, it was bought by Sinyak for his home in Saint-Tropez. The divisionist stylistics are here, but the composition reveals – the influence of Cezanne – first of all, of its famous "Three Bathers", acquired, by the way, by the admiring Matisse of Ambra aza Vollard in 1899.
Another source of composition – the legendary "Breakfast on the grass" Manet. Half a century earlier, Manet presented his scandalously well-known picture to the public, where in the foreground we see the same white tablecloth spread over the ground, like Matisse's.
Everything else was thought up by Matisse himself. Among his finds we note skillfully selected contrasting shades of purple and green. Looks good and the name of this work, borrowed from Baudelaire.