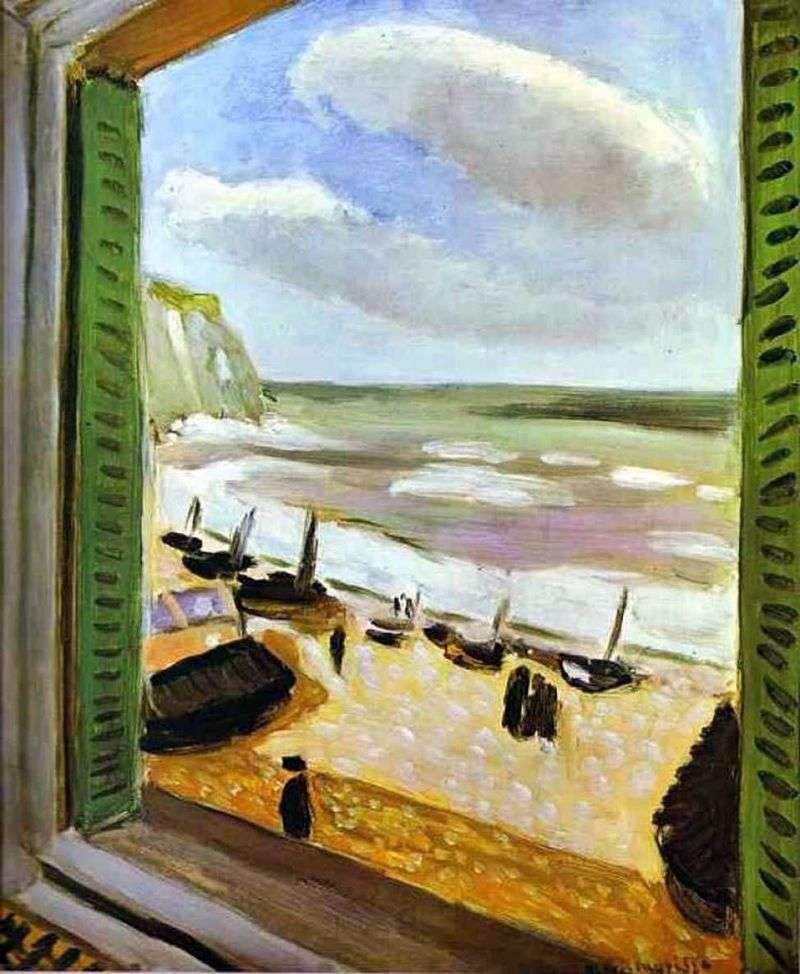 An open window or door through which the artist begins his narration has been met in the works of Henri Matisse more than once. However, the "Window in Collioure" – the first such work.
Penetrated with light, airy freedom, the extraordinary jubilant beauty of the Mediterranean, the picture did not immediately turn out to be in Matisse. The testimony of Raoul Dufy, who saw the painter completing work on this unusual marina, was preserved.
The open window, through which the viewer had to view the sea, boats, people far below, as an idea came to Matisse quickly, however, the artist could not manage to fill the landscape with light. Then Matisse took a tube of black paint and resolutely added black color to the contour of the window, disrupting the entire style of impressionism. And suddenly the picture reached the desired result! So Matisse created light using black. Subsequently, the artist will widely use dark contrast contours in his works.
The rest of the work is done according to the classical canons of the Impressionists, standing out only with an unusual "window" composition. Large strokes, bright colors, a lot of light, magnificent sky, long clear strokes depicting the sea – an unusually harmonious and joyful canvas.
Today this delightful landscape, like many of Matisse's works, is a donkey in a private collection.