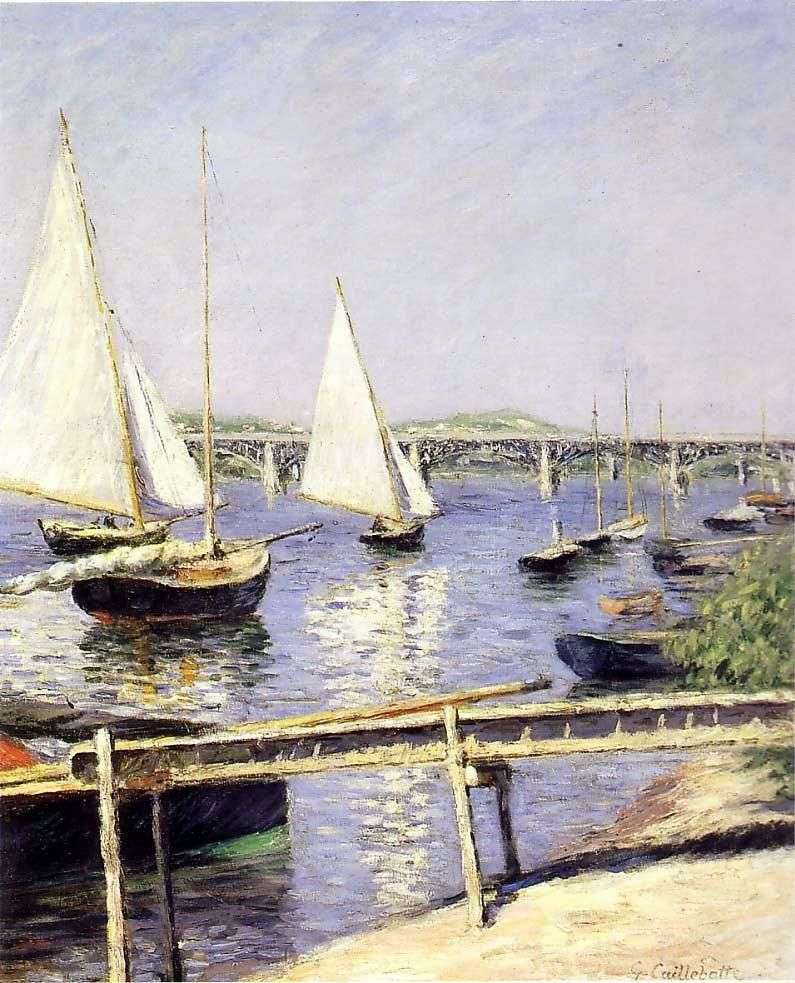 For five years, between 1873 and 1877, Auguste Renoir and Claude Monet often visited Argenteuil, a place a few kilometers from Paris on the Seine. They are attracted here by the river and everything associated with it, they were interested in water sports – in the Argenteuil the Parisian yacht club had its own jetty. Friends wrote pictures depicting yachts on the water, views of the embankments. Perhaps they were sometimes accompanied by Caybott, although there is not a single piece of evidence to support this hypothesis.
His own paintings on the theme of sailing were written several years after the death of his mother in 1881, when the artist bought a house in the opposite bank of the river Argenteuil, on the other bank of the river, Petit Gennevillier, where he later moved permanently. These circumstances contributed to the fact that in the early eighties the post-Paris period, when the artist was mainly engaged in urban landscapes and portraits in interiors, his work returned nature and river landscapes. Then Caillebot begins to write sailboats.
"Sailboats in Argenteuil" in terms of manner of execution are typical for impressionist painting. They can even be perceived as a kind of hymn to the beautiful era of the birth of this artistic trend. Many elements originate directly in the works of Renoir, Pissarro or Monet. From its subjective point of view, Caillebot, without hesitation, "cuts" some objects.
Despite the fact that the smears are very restless and intermittent, nowhere there are not the slightest lumens, the whole surface of the canvas is closed. Sen is poured a palette of colors from light blue and silvery gray to pink. The white triangles of sails, the golden masts and the brown sides of the boats are reflected in the mirror of the water, like a colored mirage.