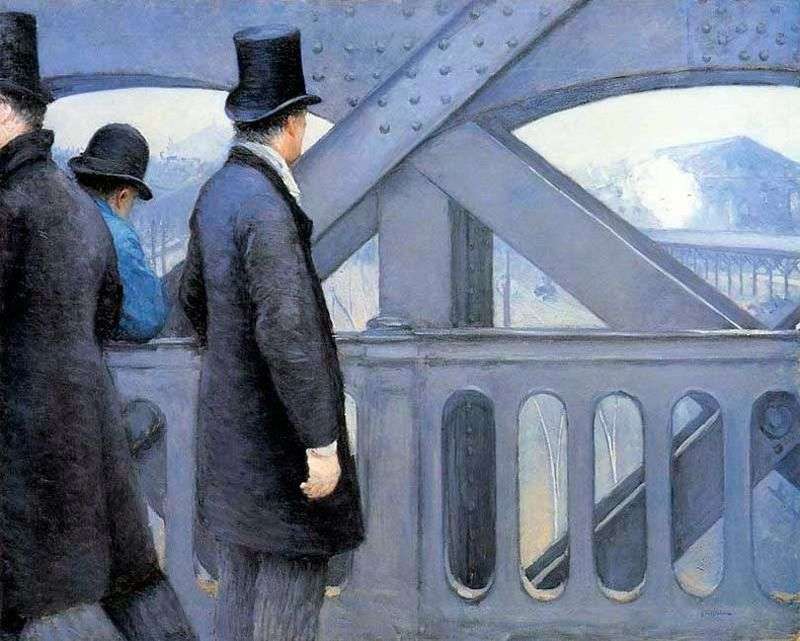 Gustave Caillebotte's paintings are only at first glance difficult to attribute to Impressionism. Indeed, if you carefully analyze his work, you can see that all the details are carefully prescribed, and there are no quick wide brush strokes in sight.
However, the artist chooses plots for his paintings in the best impressionist traditions. In his paintings very often appear random scenes of urban life and fleetingly captured people on the streets. It is these truthful images of Parisian everyday life that have brought the greatest popularity to the artist.
In the first half of the 1870s, Caillebot set off an acquaintance with Claude Monet and Edgar Degas. The artistic manner of the latter had a special impact on the style of the young Gustave. The main theme of his paintings of those years are urban motifs. The painter was struck by the rapid development of the French capital, and in his person she found her devoted researcher.
Since Caillebot was fond of photography, this could not but affect his work. The work "On the Bridge of Europe" is really very similar to the picture. The artist sought to capture reality as it is and what he sees, believing that this manner of image will reduce the inherent dramatic nature of the painting.