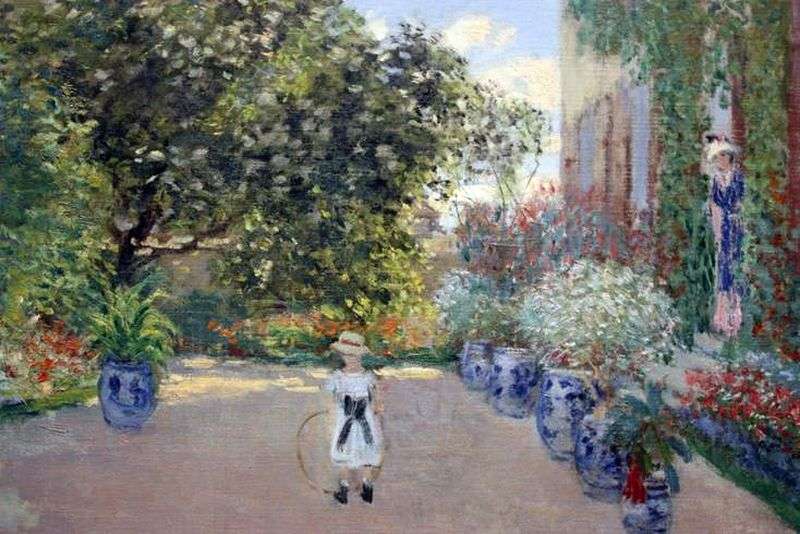 Argenteuil – north-western suburbs of Paris, stayed in 12 km from the city center. Argenteuil – second largest after Paris suburb of Boulogne-Billancourt.
This small view of the garden Monet – typically impressionistic work, simple in plot, sunny; Paint it a radiant and seemed to have just applied to the canvas.
Summer 1873 g. Is in full swing. That was the time when fortune smiled on the artist. A few years earlier he and Camilla Dons had a son, Jean. We see it in the foreground of the picture playing with a hoop.