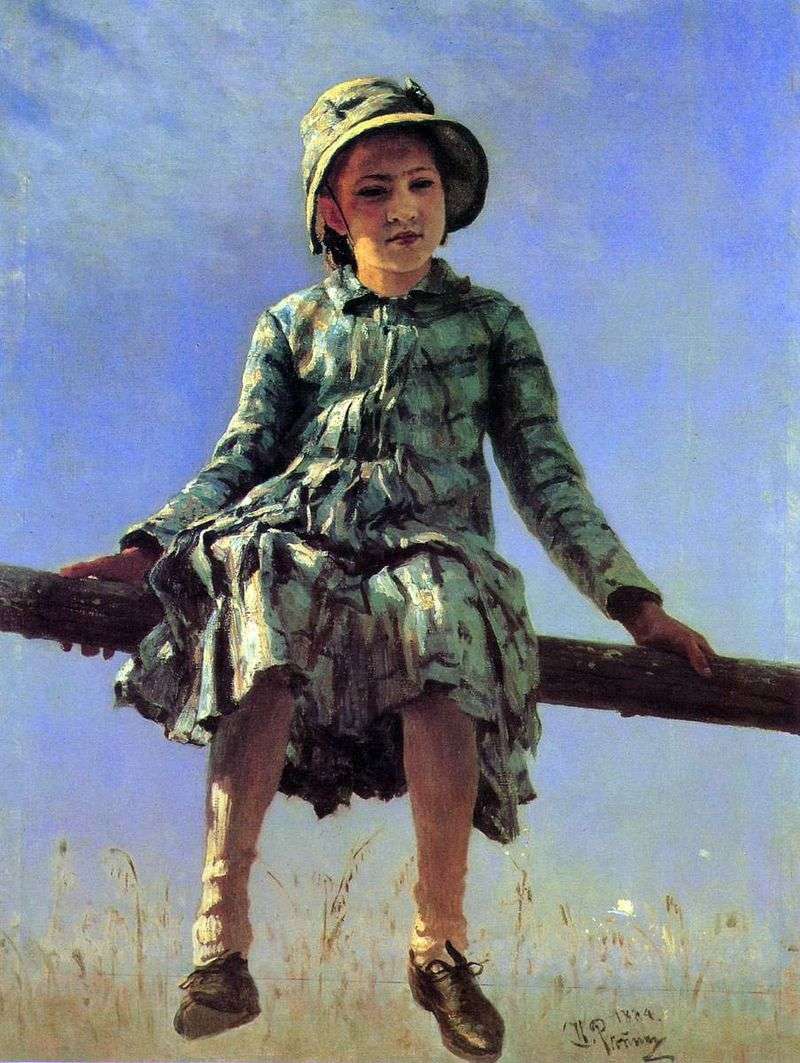 Using a number of impressionistic techniques in painting, the artist in the painting "Dragonfly" remains within the limits of his usual manner with precise modeling of the form. The influence of impressionism is seen here and in the construction of the composition, which seems to be fragmented, which gives a special mobility and a sense of the momentary nature of what is happening.
Vera Repina, the artist's daughter, shakes her leg, easily crouching on the fence perch. It is like a dragonfly on a flower, which continues to flap its transparent wings. The joyful mood of the girl is involuntarily transmitted to the viewer.
In this picture, Repin uses the point of view from below, which, on the one hand, enlarges the figure, making it monumental, on the other hand, removes the solemnity of posing and gives vitality. Unlike other portraits in which the artist set the task of uncovering the psychology of a person, his individuality in all contradictory movements of the soul, in the picture "Dragonfly" the problem of the portrait goes by the wayside.