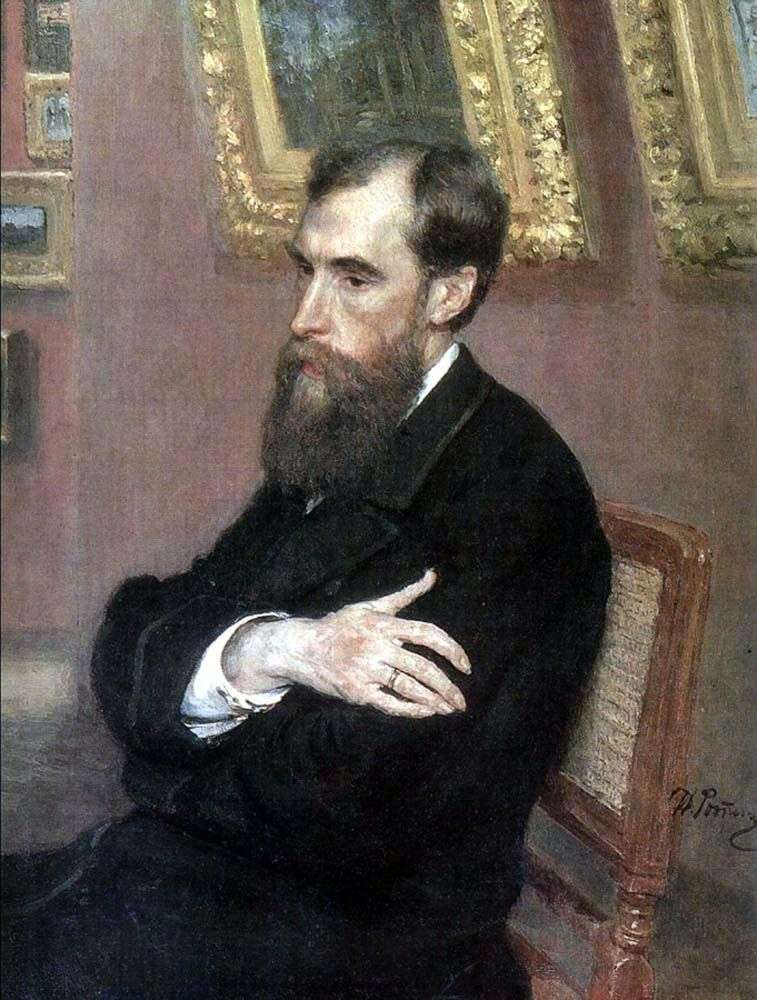 The acquaintance of I. E. Repin and P. M. Tretyakov belongs to the very beginning of the 1870s. Evidence of their sincere, deeply respectful and friendly relations is a collection of works by the artist, collected by Tretyakov. He acquired fifty-two oil paintings and eight drawings. Repin was one of the main performers of the portrait orders of Pavel Mikhailovich for his gallery of portraits of prominent figures of Russian culture.
Tretyakov was attentive to the recommendations of Repin on the acquisition of works of other artists. In particular, after the death of I. N. Kramsky, on the advice of Repin, Tretyakov
acquires a number of his works from the artist's heirs.
Repin wrote to Tretyakov about the paintings sold by K. P. Bryullov, A. G. Varneka, A. G. Venetsianov, S. F. Schedrin, and others. gallery "wonderful monument". The correspondence of the artist and the collector, which lasted twenty-five years, testifies to the continued respect and interest in each other's activities.
The portrait, begun in January 1882, due to the employment of P. M. Tretyakov, was written by I. E. Repin with long intervals, especially after the artist moved in September from Moscow to St. Petersburg, and was completed in 1883.
The portrait Tretyakov depicted in his "house of paintings." Heavy baguettes hang over his slouching back, perched on the soft back of the chair. Pavel Mikhailovich is still young in the Repinsky portrait – a reddish beard, brown eyes under sable eyebrows. Strict icon-painting – earnest, self-absorbed. But no less than the face is interesting here hand: curved long fingers, musician, open lying on the drapey fabric of the merchant coat.
In 1889, two copies of Repin's students were executed from the portrait – one by T. K. Petrusevich, and the other by V.-A. G. Eberling. The copies were in the Moscow City Duma and the Moscow Merchant Bank. Picturesque sketch for the portrait is in OXM.