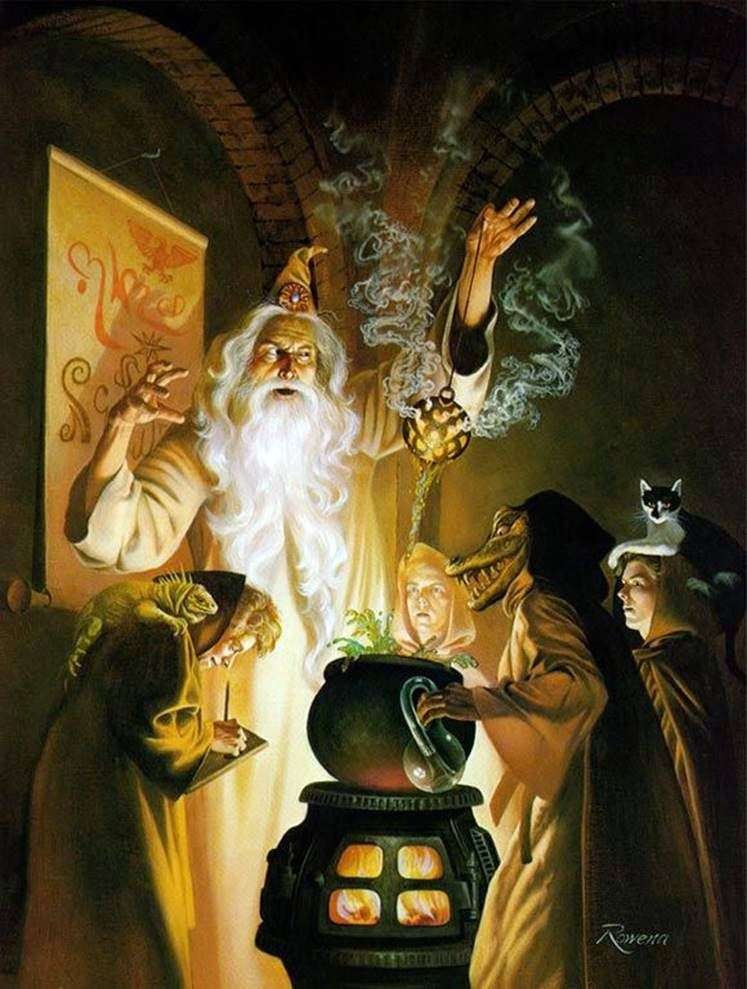 Rowena Morrill is one of the most famous names in the world of fantasy and science fiction. Rowena began her career in New York, where she lived for sixteen years. Now she lives in a provincial town of New York, drawing inspiration from the subtle beauty of rural landscapes. Over a period of more than two decades, her works in fantasy style have appeared on the covers and illustrations of hundreds of books, calendars, trademarks and magazines, including Omni, Playboy and others.
Art albums devoted to Rowena's works were released with illustrations of her works: "Imagination", "Fantasies",
and "The Art of Rowena". The paintings of the artist Rowena Morrill were included in many anthologies, such as, "Tomorrow and Beyond" and "Divine Worlds". In the picture of Rowena Morrill "The Lesson of Alchemy", we see the cognition of witchcraft, a ritual a bit like a Christmas tale, happening. Familiar characters: here and magician with a fluffy white beard, and a learned cat, and a chimera, and almost not a terrible dragon. Spells are pronounced, a magical potion gurgles in the cauldron, a diligent student writes important information into a notebook. Everything, as in the usual lesson.