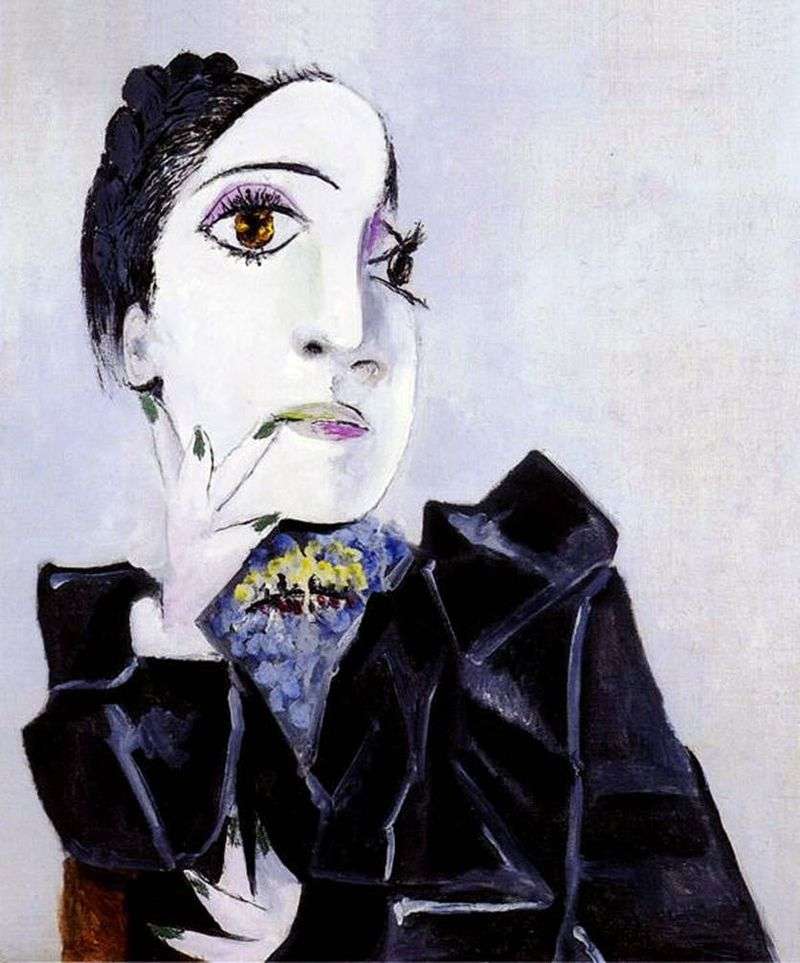 Dora Maar – a talented photographer and artist, her genius in art was underestimated. Some blame it on being the great Picasso, in the shadow of which was this talented woman. She was full of creative ideas, but the story took her to the modest role of the muse of the great master, having played that she retired to the background. She carried her love for Picasso throughout her life, even when her place was next to the master by another woman.
The portrait with green nails was painted in 1936, at the very beginning of his acquaintance with a great artist. Usually this muse is associated with an entire gallery of portraits of weeping women – it was in such images that she entered art.
In the presented portrait, Picasso is only looking for her special features that can be rethought and transformed. We see her big expressive eyes, which the artist exaggerates, as well as a bright green manicure.
Nails – a momentous moment for Picasso. Dora always loved lacquers of unusual shades. In general, the hands played a difficult role in their acquaintance with the artist. Going into one of their Parisian cafes, the artist noticed a girl who played with a small knife with quick and dexterous movements, thrusting him into a wooden table between spread fingers. Fascinated by the rhythmic movements of an unusual lady, Picasso watched as she missed, she injured her fingers and small cuts imprinted on white gloves. Picasso later eats these gloves from Dora and will keep them for long as a relic.
The history of this picture is very remarkable. During the reign of the Nazis, the picture was in Berlin and it had to comprehend the sad fate – all the masterpieces of a modernist character had to be destroyed, as the objects of "degenerative" art. Pictures of miraculous images was hidden and was able to survive the Nazi atrocities.