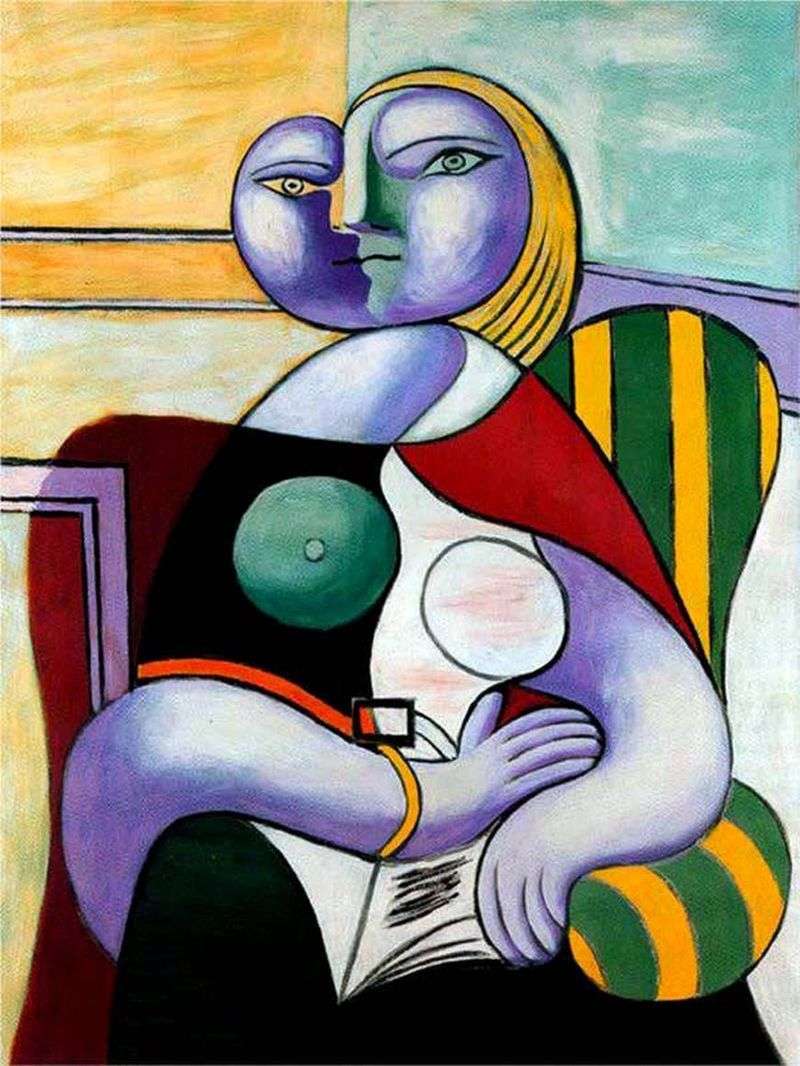 In 1930, Picasso and his family moved to the newly acquired estate in Buazhelu. At the same time, there was a rift between the master and his Russian wife, Olga Khokhlova. Picasso is content with a lonely place near Paris, but his wife is beckoned by fashionable salons and a bustling society, where the wife of a famous artist loves to shine. In the end, Olga appears in Boazhela less and less.
Soon a new lover of the master, Maria Theresa Voltaire, appears in the estate. The new muse inspired the artist to a whole range of surrealistic works in the field of painting and sculpture. Portrait of "Reading" is one of a whole galaxy of masterpieces dedicated to Voltaire.
And again Pablo Picasso's favorite tricks are the simultaneous reproduction of both the face and the profile, the use of pure colors, the game with form, as the main carrier of the content.
Winding hands with a bracelet hold a book lying on their knees, a clear emphasis on the chest, yellow hair and small slits of eyes of a cold color – such is the heroine who appears to the viewer. In the setting guessed textured striped chair.
As usual, the portrait does not have the usual similarity with the real prototype – this is Picasso's special look at the new muse, which he seeks to convey to the viewer.