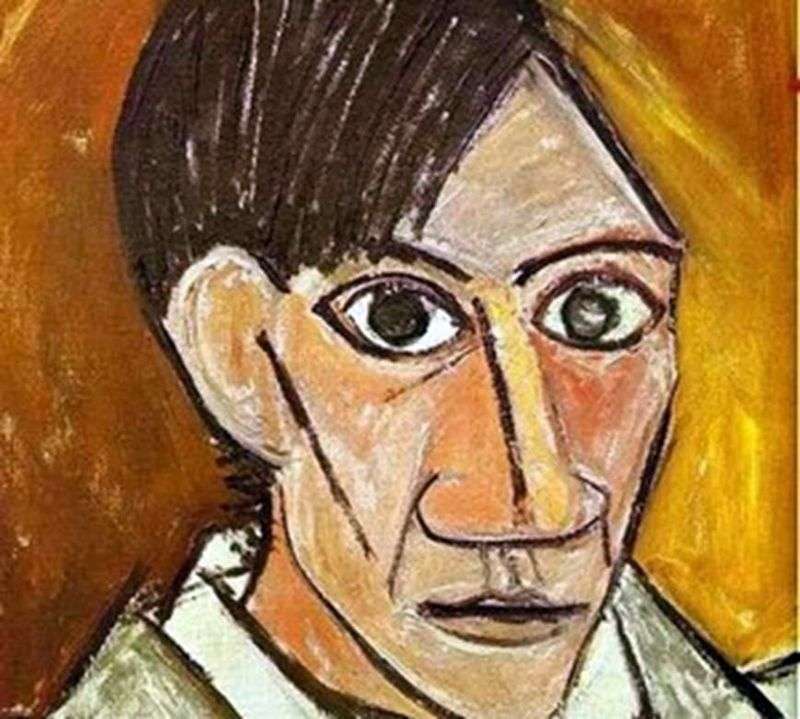 Pablo Picasso wrote quite a few of his own images and, interestingly, in different artistic styles. The presented self-portrait was created in the so-called African period.
By this time, the creative style of the master has undergone significant changes, becoming very unexpected and innovative for its time. In 1905, under the impression of painting by Cezanne, he sought to give forms more simplicity, material weight and significance. These trends intensified during a trip in the summer of 1906 to Andorra, where Picasso first turned to primitivism, sensual and formal.
By 1907, the most famous and innovative works of this period of creativity – "Naked" and "Avignon girls" were created. The image created by the painter is very unusual. He mercilessly turned the shapes of his face into geometric blocks, deliberately exaggerating and roughening the face.
Working with a hard line, Picasso strips the picture of light and shade, a bright and abstract dark red background enhances the flatness and expressiveness of the self-portrait. A sad, serious and anxiously tense person looking from a picture, it seems that some kind of secret pain turns his face into a mask, behind which he is trying to hide his deeply vulnerable soul. "Who is sad, he is sincere," – said the artist.