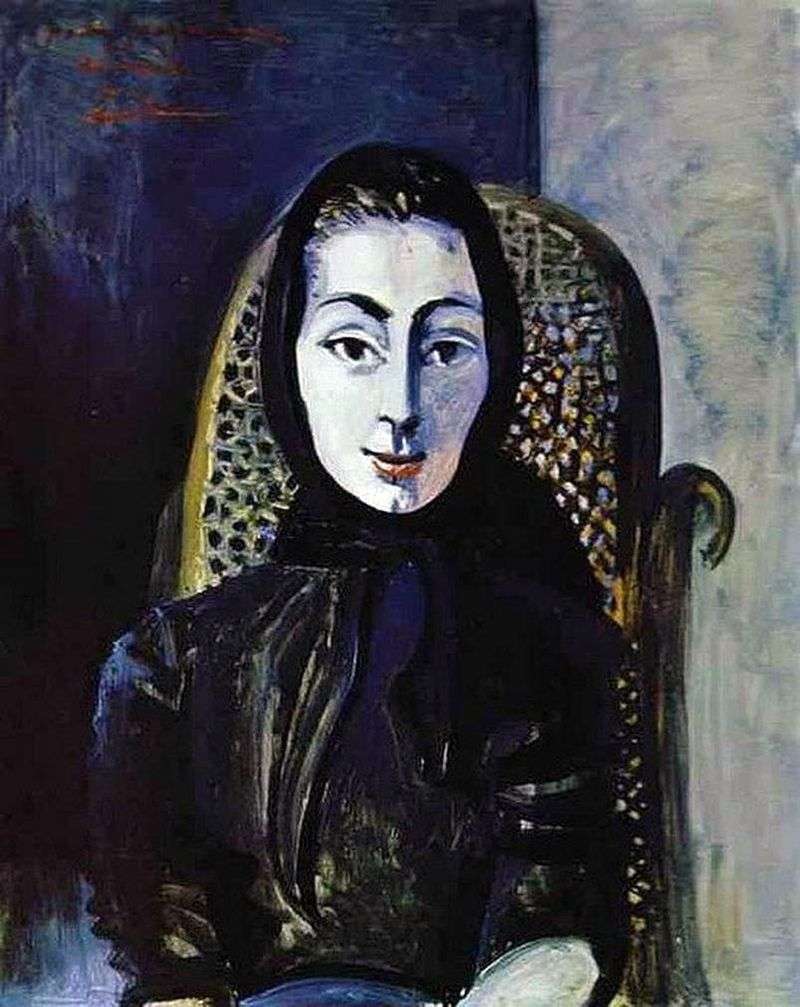 There are numerous legends about the love hobbies of Pablo Picasso, and today it is very difficult to distinguish truth from fiction, and to give a realistic assessment of one or another action of a great artist. One of the strong affections was Picasso's last companion – Jacqueline Rock, a grateful muse and devoted wife. The master has devoted more than one canvas to this amazing woman, differing in style and style among themselves.
When Pablo Picasso met Jacqueline on his way of life, behind his back there were already many emotional attachments and an unsuccessful marriage with the Russian beauty Olga Khokhlova. Despite the huge difference in age, and Jacqueline was forty-five years younger than Picasso, they had a very loyal and beautiful relationship. Soon she will become his second and last wife, and will call him Monsignor or her God.
Picasso has repeatedly noticed that he was attracted to Jacqueline by an unusual profile that reminded him of a sphinx.
The presented portrait is also quite realistic, compared to subsequent portraits, for example, "Jacqueline with flowers."
Always on the portraits of Jacqueline can be noted the rare beauty of the almond-shaped eyes and the refined elongated face. This portrait glows with tenderness and love. The eyes of a woman look faithfully and softly, but not without dignity.
This is an unusual business, but, on the whole, the "cold" color, with a predominance of gray, black and blue tones, which particularly emphasize the whiteness of the face, does not make the picture gloomy or dreary. She has an extraordinary charm, as if we see this woman in the moonlight or in the mysterious twilight.
Looking at the portrait of the wife of Picasso, you do not doubt the exceptional beauty of Madame Picasso – brightly outlined eyebrows, refined silhouette, large dark eyes. In addition, Jacqueline had an outstanding mind and devoted herself entirely to the great Picasso.
When the great master was almost blind, she cared for him, and after her death she was almost mad with grief. It was on her fragile shoulders laid down the concern for the preservation and disposal of a huge creative legacy of Picasso. She carried these concerns with honor, arranged exhibitions. On the eve of one of the most ambitious, which was to be held in Madrid, she committed suicide by shooting herself in the heart. She outlived her great and beloved husband, whom she idolized for only 13 years.