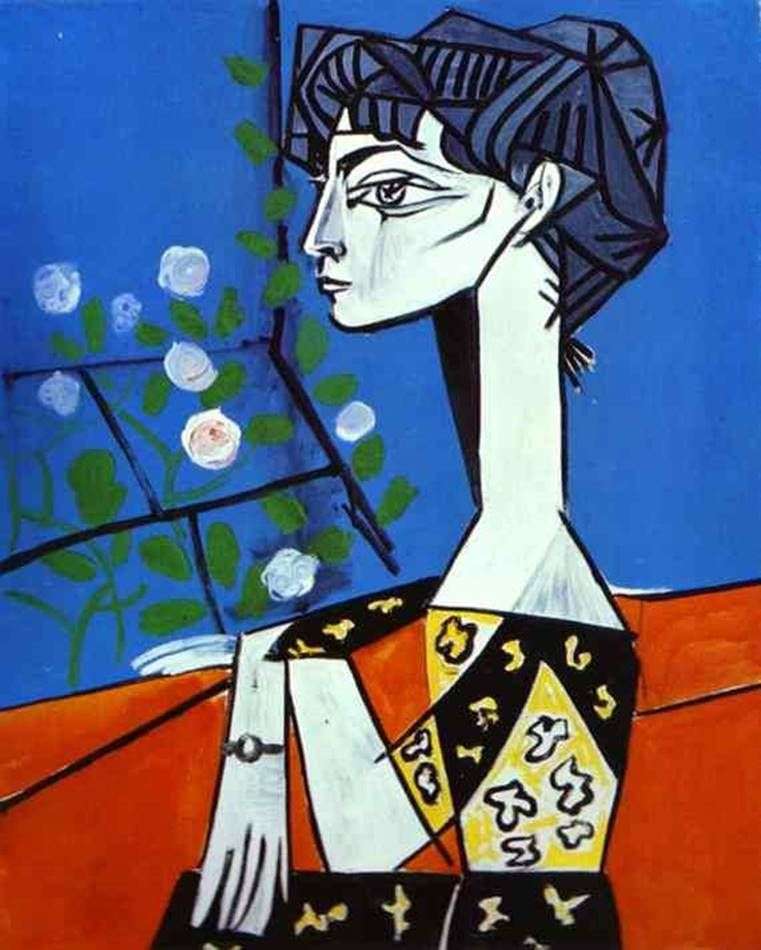 Picasso met Jacqueline Rock in 1953 in the ceramic workshop where she worked. She was 27 and he was 72. He painted with chalk the pigeons on the walls of her house and gave a rose every day. After 6 months, she said yes, and in March 1961 they were married. "Jacqueline with flowers" in 1954 – one of the first paintings, marking the beginning of a new stage in the works of the master. New muse, new love.
The artist's biographer Antonina Valentin called her "the modern sphinx". In this figure with a long neck, a cat's face and a piercing gaze of almond-shaped eyes,
there really is something mythical. Jacqueline loved to sit in this position, which is repeated in later portraits, including in the Odalisque series.
When Picasso first met Jacqueline, he was struck by her resemblance to one of the women from Delacroix's painting "Algerian Women" – the one holding the hookah. "Eugene Delacroix has already met you," the artist told her. Therefore, most likely, the famous Picasso series was inspired by his last muse.