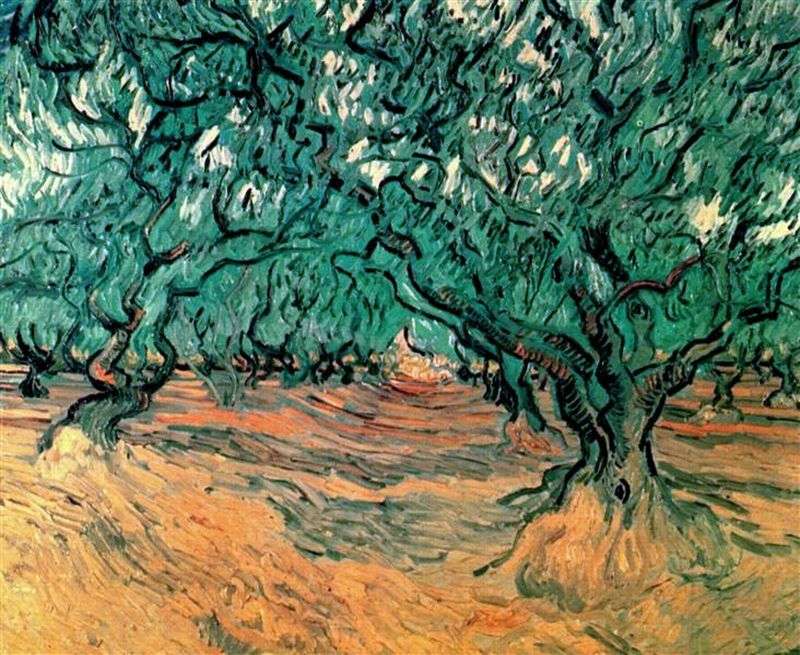 In 1888, Vincent van Gogh moved to Arles, a town in the south of France, and this marks the beginning of a new period of his work, was the most remarkable and fruitful period in the artist's work. At the same time it is written extraordinary in its beauty painting "Peach tree in bloom," or as it is also called "Flowering tree".
This picture shows all the splendor of southern nature, all its bright colors, so your favorite Van Gogh. Here, in the south of France, the artist wrote many paintings dedicated to nature. Many of them, including "Peach Tree in Bloom" are written from life.
Masterfully
depicted van Gogh flowering peach tree heralds the close spring, symbolizing the awakening of nature. Also, a peach in his paintings of Van Gogh symbolizes the desire to Asian culture, a culture that has always interested the artist and his symbolism convention. The image burgeoning peach tree van Gogh puts hopes for a brighter future, their expectations, a positive attitude.
Van Gogh painting "Peach Tree in Bloom" is considered the best image of the tree of the many written by Van Gogh in that period of his life. Even in his letters the artist mentions the beauty of Arles gardens.
The painting was done in the traditional manner of impressionist Vincent van Gogh – jagged strokes discordantly match for nature, exuberant and irrepressible. While working on this film, as well as on many others, artist initially trying to catch the essence of the meaning of the image, only later turning to writing parts.