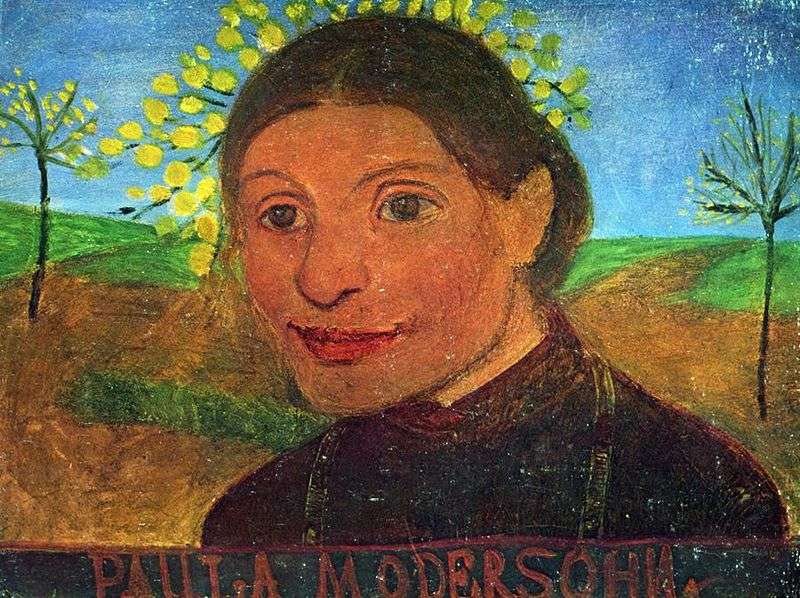 "Self-portrait on the background of flowering trees" is a wonderful work of a young artist who has already declared herself in the world of painting, has developed her own style. Her works are recognizable, they can not be confused with other artists.
Her self-portraits are most attracted to spontaneity, even naivety. Here she looks at this blooming world with surprised wide-open eyes, her beauty enchants.
A flowering twig is like a halo around Paula's head. Flowering trees somewhere in the distance. And this twig is close and creates a mood of universal flowering.
This is
one of the most intimate of her self-portraits, the main advantage of which is the sacred thrill of the incomprehensible beauty of nature. She is so surprised and delighted with this bloom that her joy is passed on to us, who live in another century and in other countries. The flowering of trees as an eternal symbol of the rebirth of nature is conveyed so harmoniously and sublimely that one wants to return to this work again and again…