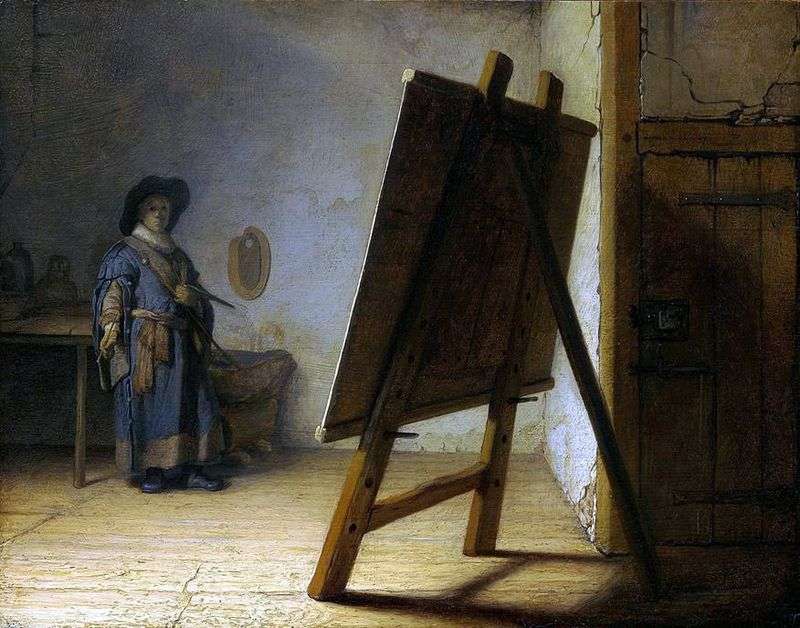 "The artist in his studio" – a picture of the Dutch painter Rembrandt, written around 1628. Located in Boston's Museum of Fine Arts.
Plot
The painting depicts the artist's workshop, which may correspond to a room where Rembrandt worked. Imprinted moment of confrontation of the artist and his easel. Due to the fact that the easel is in the foreground, and the artist of the room, easel figure assumes monumental dimensions, casting a huge shadow on the door, as if avoiding interference with the relationship of the artist and his paintings. As an artist Rembrandt may have posed for his pupil Gerrit Dou.
The artist wearing a wide-brimmed hat and smock as if attending a certain ceremony. He did not pay any attention to the viewer to immerse themselves in their web. Sam easel is turned to the reverse side of the viewer, so the artist and the canvas are the only actors in the picture.