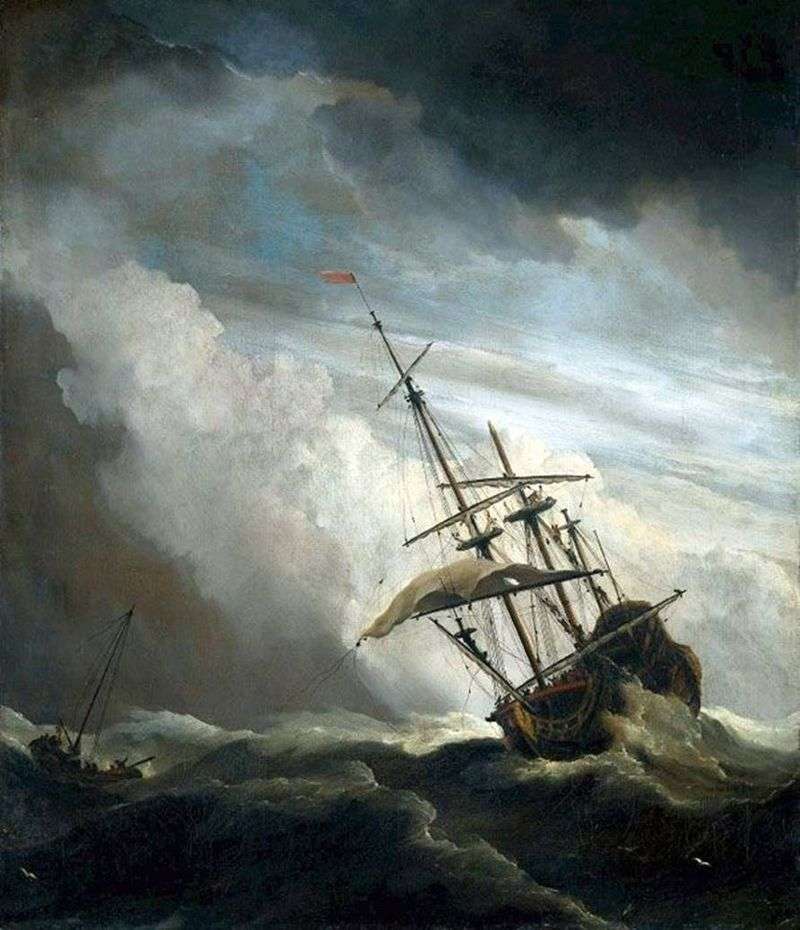 William van de Velde, Jr., died April 6, 1707 in London) is a Dutch painter. The son of William van de Velde Sr., who was also a painter, the youngest de Velde first studied painting with his father, then with Simon de Vlyager, the famous seascapes painter of the time.
Even before moving to London, his art became widely known. In 1673 de Velde moved to England, where Charles II appointed him a salary of 100 pounds, having made it his duty to help his father, "studying and making sketches of sea battles." His work consisted in writing color copies of the drawings of van de Velde the elder. He was
also patronized by the Duke of York and other aristocards of the time. He died in London. Most van de Velde masterpieces depict the shores of Holland and Dutch ships.
His best paintings are exquisite, spiritualized and completed masterpieces of the brush, extremely accurate in the depiction of ships and their rigging. Numerous figures of people are written very expressively, the artist also perfectly managed to portray the sea, calm or stormy.