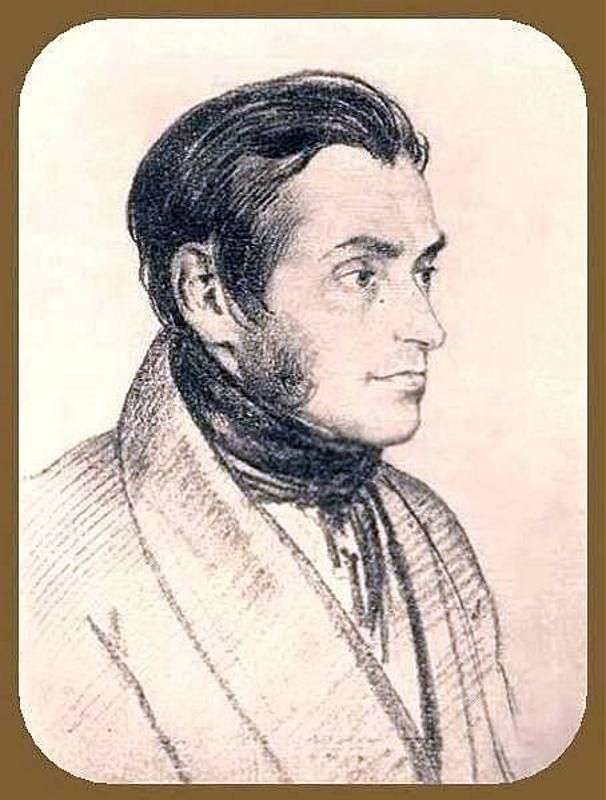 Adam Mickiewicz, the greatest Polish poet, played an important role not only in the development of literature, but also in the development of national identity, like Pushkin in Russia, Shevchenko in Ukraine, Burns in Scotland. Adam Mickiewicz was born near Novogrudok, in Lithuania, the nature and history of which was later sung in his work.
The future poet studied at the University of Vilna at first in physics and mathematics, then at the philological faculty, worked as a literature teacher in Kovno, where he experienced a strong unhappy love for aristocrat Maryly Vereshchak, which left a notable mark in
his poems. Life and the creative path of Mickiewicz coincided with a tragic, difficult period in the fate of his homeland, which he passionately loved. In the XVIII century. Poland, or Rzeczpospolita, experienced a deep crisis, resulting in its three sections – in 1772, 1793 and 1795. between Russia, Austria and Prussia, this led to the loss of its state independence.
During the Napoleonic wars, a part of the Poles, among whom was the father of the poet, participant in the Russian campaign, arose the hope for the return of independence to the state. But after the defeat of Napoleon and the Congress of Vienna in 1815, Poland was finally incorporated into Russia. At the end of XVIII-XIX centuries. there was a significant strengthening of the national liberation movement; recall, for example, the uprising of Kosciuszko in 1794, as well as the uprising of 1830-1831, 1846, 1863-1865. The social upsurge, the rise of patriotic feelings was the socio-historical basis on which Polish Romanticism grew. He was reflected in the work of a whole pleiad of writers, among whom Mickiewicz. Like his contemporaries – Pushkin, Lermontov, Hugo, in early art he experienced the influence of Byron.
From his youth he took part in the activities of youth freedom-loving patriotic organizations, first philosophers, then Filaret. In 1823, Mr.. was arrested on charges of participating in "secret political societies", was about six months while the investigation was conducted, in custody in the Basilian monastery. In 1824, he was released and deported to Russia, where he stayed until May 1829. The stay in Russia turned out to be very fruitful: he creates his brilliant Crimean sonnets and the poem Conrad Wallenrod; gets acquainted with many Russian writers, Decembrists Bestuzhev and Ryleyev, and in 1826 he meets with Pushkin, who initiated their friendly, though rather complex relationships.
Mickiewicz translated Pushkin's poem "Memoirs", Pushkin – Mickiewicz's ballads "Voevoda" and "Budrys and his sons". Mickiewicz had a hard time surviving the defeat of the Polish uprising of 1830-1831. In his Poems on Russia he writes in a dramatically pamphlet form about tsarism and Petersburg as an incarnation of autocratic tyranny. This caused controversy on the part of Pushkin, in particular, the echoes of it we find in the Bronze Horseman. Despite disagreements, Pushkin warmly responded about his Polish friend-poet in the poem "He lived between us". Later, Mickiewicz leaves poetry, engaged in teaching activities, journalism, publishes for a while the newspaper "The Tribune of Nations." During the Crimean War, he came to Constantinople to organize Polish legions there to fight against Russia,