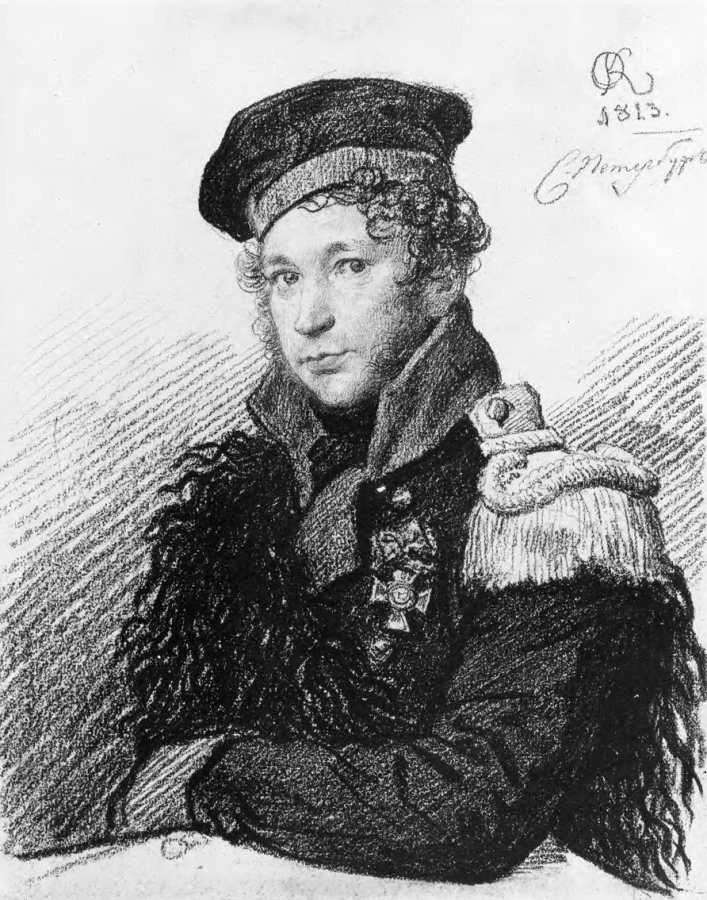 The thunderstorm of 1812 stirred up the patriotic feelings of the Russian people. Kiprensky, like everyone else, experienced a spiritual upsurge in the war years, taking to heart the vicissitudes of military operations. March 31, 1814 in his album for the draft appears a triumphant exclamation: "Paris is taken!"
During this period, the artist almost did not touch the brush, his main artistic tool was a pencil. His acquaintances, friends, friends, dressed in military uniform, one by one went to war. Among them were K. Batiushkov, V. Zhukovsky, the closest comrade A. Tomilov, many others.
Kiprensky
created a terrific series of hand-painted portraits of defenders of the Fatherland – young people, who yesterday gave themselves up to carefree fun, look in the blink of an eye adults who are ready to give their lives for freedom to their native country without hesitation. Serious views, worthy poses, a strict form – all this works to create a solemn image. As an example of such drawings, we give "Portrait of AR Tomilov in the form of a military militia" and "Portrait of MP Lansky", 1813.